Knives Out
November 22, 2021
Money may seem more important rather than a child's safety. One would think that child wouldn't have to worry about being stabbed on a bus, although in this story, that horror becomes reality. Any sort of person would agree that feeling safe in an environment is a priority while to other selfish people, money matters more than security. This casual bus ride home turned horrid when a student pulled out a knife and got no punishment for her harmful actions.

It was a typical bus ride and for impatient kids, entertainment was needed. Me and my friends decided to play music, it was played at a low volume with no harm or distraught to anyone else. Other kids may have been rowdier or loud on a bus but we were quiet and content. Soon, a student gets out of her seat as the bus is driving and approaches us. This student was known for trouble, she had been seen in the principal's office several times and knowing this, I didn't hang around her. She was only a grade above us but she gave the impression as if she was twenty. She wore baggy clothes and had short hair similar to a boy.

She approached us with closed fists, ready to fight, a scowl that could frighten children and fiery eyes. I noticed that she was holding a plastic water bottle and with that bottle, she hit my friend on the head.

Along with that, she yelled, "Turn off the music!"

As a 6th grader I was phased by the scene, I thought to myself what made her so aggravated and how could she hear the music. We turned down the music to an even lower volume, and I remember thinking that she wouldn't come back. Although I found myself to be wrong when I heard footsteps creep closer and closer.

The water bottle in which she used as a weapon was now gone, her right hand held a knife. She crouched down and pulled my friend's arm. Her left hand had a tight grip on my friend while the other hand had the knife pressed against his arm. My heart beat increased, my mind spun and I was unconscious about what to do.

She repeated her original remarks saying, "Turn off the music or I'll cut you"

I looked around to see if anyone saw what was happening, the bus monitor was clueless, the bus driver was also clueless. My brain didn't understand how people were so unaware and how they didn't see what was happening. The knife pressed up to his arm was a constant reminder, the intentions of the girl was to harm someone. At this point I was still questioning the responsibility of the bus workers.

I decided to get out of my seat and rush to the front to alert the monitor. The bus monitor followed me back where the blade was still rubbing against my friend's wrist. The bus monitor took away the knife and returned to the front, there was no communication with the girl. The monitor also lacked to call parents about the danger we were in, by not doing so, I called my parents telling them about our situation. My parents were appalled by the student's behavior and the adult's response.

During the ride home, the girl got off at an earlier stop but before exiting she gave us a nasty scowl. I will never forget the look she gave me, it felt as if her eyes stared through my soul. I got off the bus after what had felt like hours.

The punishment given was not reflective of her actions and the school continuously showed a lack of responsibility. The student was not allowed to travel home on the bus and she was given a week suspension. This student had the intention of harming us and she chose to handle the situation poorly by using a weapon. I think this is because of the school's priorities and obviously safety is not one of them. This easy punishment would not prevent this from happening again and it didn't teach any sort of lesson to the student. Any other rationally minded administration would take control and prevent the situation from happening again, this was the opposite of what they did.

Although, one thing this school did gain is money, the tuition for this school is around $18,000, I think the school was more concerned about losing that money and expelling her, rather than punishing her for her actions. This situation really showed the lacks that the school had and how they don't have a care about the safety of the students. There could've been several actions the school could've taken, and this was possibly the worst way.

Overall, the student used violence and power with her knife, and it resulted in little consequences towards the student. The school showed a lack of responsibility when handling the situation and they obviously chose their priorities. All in all, they did care more about the money made rather than protecting innocent students. Schools should be more concerned about safety rather than their income. A school should show responsibility by making the right, accountable decision benefiting others.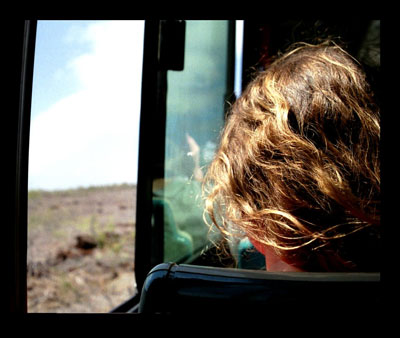 © Kate S., Hopkinton, MA