Actress, Mother, Activist, Angelina
December 4, 2017
Firstly, Angelina Jolie Voight demonstrates the modern day hero characteristic of strength through her many kids. The famous actress and director adopted her first child in 2002 from Cambodia naming him Maddox; in 2005, a second child was adopted named Zahara. Brad Pitt, Voight's husband at the time, adopted both of her children. In the following year, the couple had their first biological child named Shiloh. In 2007, Voight adopted a Vietnamese child named Pax Thien; in the following 2008, she also gave birth to wins Knox Leon and Vivienne. Altogether, Voight and Pitt had six kids together. Angelina shows great strength through the motherhood of the maximized number of kids. Moreover, Voight filed for divorce against Pitt in 2016 and trialed for sole custody of the six children. Even though Angelina was not given full custody, she showed great determination and strength in doing what she thought was best for the betterment of the kids and family. All in all, Angelina Jolie is a great modern day example considering the strength she carries throughout motherhood.

Secondly, Angelina Jolie Voight demonstrates the modern day hero characteristic of generosity through activism. Voight was cast for the movie Tomb Raider as Lara Croft filmed in Cambodia. She, then, became active in the worldwide field missions. In 2001, the United Nations (UN) recognized Voight for her service by appointing Jolie a goodwill ambassador for the United Nations High Commissioner for Refugees. Regardless of the drama with Brad Pitt divorcing Jennifer Aniston for Angelina, she remained invested in her social justice strides by focusing on impoverished communities. Moreover, Voight was donated $4.1 million for the baby pictures of newborn Shiloh which were used towards her missions. As a result of her charitable work, Jolie received the Jean Hersholt Humanitarian Award in 2013 which proves her modern-day heroic generosity.

Thirdly, Angelina Jolie Voight demonstrates the modern day hero characteristic of wisdom through her prevention of breast cancer. In 2007, Voight's mother passed away due to ovarian cancer. Angelina soon discovered that she carried the BRCA1 gene, which increases one's risk of breast and ovarian cancer. Her doctors inferred an 87% risk of breast cancer and 50% risk of ovarian cancer. Because of this knowledge, Jolie developed her own method of prevention called "My Medical Choice." This plan included having a double mastectomy, a surgery which removes both whole breasts, and underwent surgery removing the ovaries and fallopian tubes. Voight agrees that she was not required to undergo surgery, but she wanted to be the most pro-active as possible in reducing her risk for the sake of her family and activism. As a result, Angelina Jolie's ardent actions demonstrate her ambitious wisdom to be the best person she can be.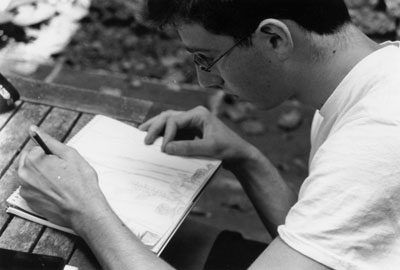 © Kira L., Bethesda, MD