Stop Romanticizing Mental Illness
MAG
March 17, 2014
I can't log in to Tumblr anymore without seeing it all over: black and white photos of Violet and Tate from "American Horror Story," showcasing tragic subtitles; smudged Sharpie handwriting on walls talking about low self-esteem; text posts with thousands of notes. Mental illness and low self-esteem are terrible things, however, it seems that in our effort to destigmatize them we have begun to romanticize them. And that is dangerously tragic itself.

Let me make this abundantly clear: Mental illness is not beautiful. Someone with a mental illness can be beautiful, but the disease itself is silent torture. I have noticed a steady rise in movies and books in which characters are nearly perfect except for their cute, quirky mental illness. Their ADHD exists only on script, and their struggles are confined to the ink on the page. Their obsessive-compulsive disorder becomes a hilarious hyperbole. Their depression becomes a running joke. These characters appear to carry their illness with amazing strength and levelheadedness. They become the poster child of mental illness through a depiction that is so skewed that they represent nothing at all.

I understand that having a character with a mental illness is the "in" thing right now. Give Cassie Ainsworth from "Skins" an eating disorder and she becomes a character to sympathize with. Give depression and suicidal tendencies to Uncle Frank from "Little Miss Sunshine" to pique the audience's interest. I don't have an issue with giving real problems to fictional characters, but I do object when those problems are made to look easy and beautiful. It's important that authors and screenwriters realize that mental illnesses do not come and go. They are with you at night before bed, the next morning, and on the bus ride to school. It is not a special trait writers can insert occasionally to make a character more appealing. Make it real. Remind the audience all the time because it is an everyday struggle.

To have a mentally ill character does not make them the target for romantic affection either. Mental illness is not an appealing trait; it is not a quality on the romantic checklist of men or women. I do not know many teenagers who would be able to tolerate a partner's clinical depression. Often the words "crazy" and "psycho" are used to describe girls and boys who skew slightly from the norm. Imagine the girl who craves the bite of a razor blade across her skin, just to relieve the pain in her mind. Imagine the boy who has a bottle of pills stashed in his bottom drawer "just in case." Yet in fiction, these boys and girls are fortunate enough to find a mature, level-headed, patient partner to help them through it all.

They make it look so easy.

Ask any depressed, bipolar, kleptomaniac, anorexic, antisocial, or bulimic about their love life, and I can assure you it is not what the movies make it out to be.

Mental illness is The Perks of Being a Wallflower. It's "Black Swan." It's "Requiem for a Dream." It's "Girl, Interrupted." It's "Silver Linings Playbook." It's "A Beautiful Mind." It is not cool or romantic. It is waking up crying because you are alive another day. It is feeling as if you have no purpose on Earth. It is the blanket of pain at 3 a.m. and the thoughts of suicide that are screaming in your mind. It is looking at yourself in the mirror and being mortified at what you see. It is kneeling over the toilet bowl. It is the stinging sensation in the shower. It is feeling utterly and completely alone.

Mental illness isn't a quirky trait. It is not for writers to glamorize. Nor is it a black and white photo with poetic lyrics on Tumblr. Far from it. We have created a culture that idolizes mental illness and encourages self-harm, and even at times ending it all and becoming immortalized as a romantically tragic soul. Stop the romanticizing and the beautifying! It is time we shed some light on the painfully real truth.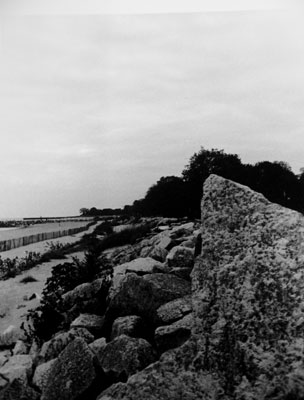 © Sean M., Apple Valley, MN