The Tigers are Leaving Us
March 23, 2011
Did you know there were nine different species of tigers in the world? Well, if you didn't that's okay, because now, there are only six. Over the years, three species of tigers have become extinct.
I think tigers are the most beautiful creatures. There stripes aren't just on their fur, they're even on their skin! Each of the tigers' stripes are unque, different.
Now they are going to be extinct. All of the remaining six species of tigers left in the world, are on the endangered list.
The Siberian Tigers have less than 2,000 left in the whole world. If you think that's bad, all of the six species left have less than 1,000 in population. Tigers are at a high risk for becoming extict.
Ever since I was little I had always loved tigers; especially the Siberian Tigers. I am even doing a presentation on them in school. We have to find facts and make a movie. When I started reading all these facts on various websites; I was horrorfied!
According to tiger-world.com even with various conservation projects in place; the future of the tigers is very uncertain. These beautiful, graceful creatures are leaving us. HELP THE TIGERS!!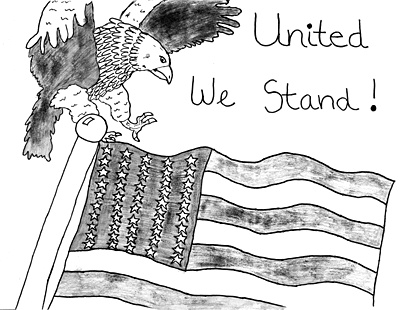 © Danielle Bode, New Ulm, MN