Doctor Who
April 27, 2013
I can now say, without any doubt or debate, that, in my opinion, Doctor Who is the best show on television. When you first start watching it, it may just seem like a fun, exciting sci-fi show. But now I know it is so much more, it is a story of love and loss at its most brilliant self.
But the thing about this TV show that makes it so brilliant is the fact that although it may be about an alien travelling around in a blue box through the entirety of space and time, going to different universes and exotic planets, it is wonderfully, beautifully, amazingly human. In its own strange way, it is so very real, so very real it bites at your heart. Not only do you get to see the Doctor and his companions fighting robots and creatures in far away galaxies, you also get to see him meet awkward parents, or see him drinking a cup of tea, or see him joke about his companion's new, and rather unfortunate, wrinkle lines, little things, things us humans experience ourselves that makes you love these characters. And, just like in our own lives, there is an end to everything. There is always a goodbye, always a last moment. And the Doctor, despite the fact that he may be a 900 year old alien, carries around the sorrow of losing the ones he loves, he weeps, and he feels humanity in himself. His eyes are weighted down by reality, he is haunted by his demons. And after a while, you start to love him, love him for being so not at all yet absolutely human.
If you want generic, dull crap that has no feeling behind it, go watch iCarly or So Random. If you want real, beautiful, amazing television that makes you cry and laugh and love, watch Doctor Who.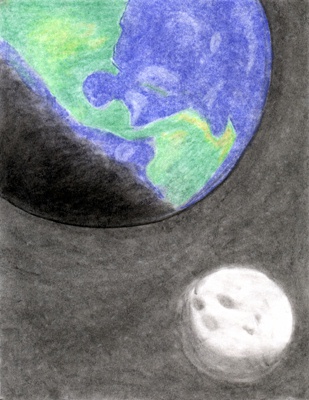 © Bianca C., Phoenix, AZ