Owl City's Adam Young One-Man-Band Genius And The Gear He Uses Etc.
January 6, 2013
Ok, so we all remember Adam's Hit ''Fireflies'' that brought him to Worldwide Fame Instantly and got him Number One on the Billboard Charts.

But before Adam Young Hit It Huge he Released his First Full-Length Album in December of 2008 called ''Maybe I'm Dreaming'' Independently without a Record Deal by Using CD Baby.com which at the time was useful, but now is a Monster and a Machine that wants to take away your Dreams of ever making it Big without Losing your Money considering CD Baby Changed their Terms & Conditions and I quote from their Writing on the Page of their Terms & Conditions ''We have a Right at any time to Change or Improve our Policy and if you get famous and your sales get High we have they Right to change just taking 10% but instead take a whooping 90% of your earnings and leave you a poor fool'' Yes, believe it or not that is pretty much what they Guarantee. But of course with a Smile Right? :) If you don't believe me go to the site yourself and see.

Adam also Released EPs such as ''Of June'' on September 8th of 2007, then in May 15th of 2012 he Released his highly Successful EP ''Shooting Star'' which would later be the 2nd song of his Recently Released and also Highly Successful Album ''The Midsummer Station.''

Anyhow, I'm sure Adam knows nothing of about CD Baby so lets get back to the Point.

Even tho ''Maybe I'm Dreaming'' was Released by Adam all by himself, it caused an Uproar none the less and as Absolutepunk.com said ''The way Owl City Picks You Up, takes you on a Journey of the sky and other surreal and abstract worlds, and then gently sets you down again is Amazing'' and it Truly was Amazing considering this is just One Guy (Who at the time was Recording Music in His Parents' Basement) all by Himself Using Gear he saved his pennies up on to make his Music Sound Perfect.

The Buzz Adam Caused with ''Maybe I'm Dreaming'' made Universal Republic want him to Sign with them, which is exactly what he did.

Adam Recorded ''Maybe I'm Dreaming'' and ''Ocean Eyes'' all by Himself as he has explained in Interviews.

In a Behind The Scenes Video Adam Posted on his Youtube for ''The Midsummer Station'' he said that this was his Last Album, but is it really? We Fans hope not and maybe he is just Referring to it being the last Album for Owl City, considering before he was Owl City he was known and called himself Sky Sailing (Which is a name he still goes by and Releases Music By). After Sky Sailing there was Port Blue, and finally Swimming With Dolphins Amongst this Musical Genius' Music Project he has Created and still continues to make music with.

''All Things Bright And Beautiful'' and then ''The Midsummer Station'' were the Albums Adam didn't just work alone on and for the first time he collaborated with other Musicians like Carly Rae Jepsen for ''Good Time'' then Shawn Chrystopher for ''Alligator Sky'' amongst them to name a few who did music with Adam on these last two Albums of his.

But, Adam did on ''Maybe I'm Dreaming'' and on ''Ocean Eyes'' Collaborate with some Musicians on some of his Tracks but none of the people he Collaborated with were really well known.

Personally, I really do think Carly Rae was a bad Choice cus she is not that good of a Singer. Plus she Dresses like a Hooker and you can find photos of herself drinking booze on her facebook page. Great Role Model Right? Wrong.

I don't blame Adam tho, even tho many of us fans of his think it was an unwise choice we know he just did it to Increase his Popularity a little more. I think he is Unaware of how messed up Carly Rae really is.

The Electronic Genius Resides in where he was born and raised, which is a little town not too far from Canada here in the United States called ''Owatonna, Minnesota.''

What I am glad to see in Adam is how he has sustained Popularity yet has not yet it go to his head and he (Unlike Pop-Star idiots such as Justin Bieber who is the Downfall of my Generation) hasn't given into the lifestyle of Sex, Drugs, Violence, and Booze like Bieber has. Adam is a Good Example and Role Model for kids these days and has good/clean and wholesome inspiring songs that will last for decades.

He also admits he is a Christian. He does not drink, or do drugs either.

Adam also has mentioned that he has Asperger's Syndrome, which is why he is so shy and considers himself a Social Introverted Person.

Ok, now on to the Gear Adam Young Uses.

Now I have done a lot of Research and it was not easy to find what Gear he Uses, but me being a One-Man-Band Myself and Writing/Recording/Editing/Mixing and Mastering all of my Music by myself I do have to be a bit Tech Savvy.

Here is a List of some of the many things/Gear Adam Uses for Recording His Music:

DAW

Pro Tools HD
Apple Logic
Propellerhead Reason
Ableton Live
Celemony Melodyne
Vienna Ensemble Pro

I/O

(2) Digidesign 96 I/O
(1) Apogee Ensemle
(1) Apogee Duet
(1) Digidesign MBox2 Pro
(2) M-Audio ProFire 610
(1) Apogee Symphony I/O

OUTBOARD

(1) Avalon VT 747SP
(1) 7th Circle Audio 8 channel mic pre
(2) Tech 21 SansAmp RPM
(1) Tech 21 SansAmp RBI
(2) Empirical Labs Distressor
(1) Tube-Tech CL1B compressor
(1) Focusrite Liquid Channel
(1) Line 6 POD X3 Pro
(1) Motu MIDI 128
(1) Radial JDI Duplex stereo DI
(1) Dangerous D-Box
(1) GML 8200
(2) Vintech Audio X81
(1) Manley Variable Mu
(1) Universal Audio LA2A
(2) Universal Audio 1176
(1) Universal Audio 2-610 Silverface
(2) Universal Audio LA-610 MkII
(1) API 2500
(2) API 512c
(2) API 527
(2) API 550a
(2) API 55b
(2) API 525
(1) Empirical Labs Fatso
(1) SSL XLogic G Series Compressor
(1) Neve Portico II
(1) Neve 5012
(1) Neve 5043
(2) Neve 5033

SYNTH

Moog Voyager
Roland Juno-G
Roland Fantom G8
Roland Gaia
Roland VP-770
Nord Electro 3
Nord Wave
Access Virus TI2
Korg MicroKorg
Korg Radias

PLUG-IN

Waves
UAD
Soundtoys
Cytomic
Softube
iZotope
SPL
Brainworkx
Spectrasonics
Focusrite
Cranesong
Lexicon
Antares
Chandler Limited
URS

VIRTUAL INSTRUMENT

Spectrasonics Omnisphere
Spectrasonics Trilian
Spectrasonics Stylus RMX
Korg Mono/Poly
Korg MS-20
Korg Polysix
Korg LegacyCell
Vienna Instruments
Digidesign Velvet
Synthogy Ivory
Drumagog
Native Instruments Kontact
Native Instruments Battery
Native Instruments Reaktor
Native Instruments Absynth
Native Instruments FM8
Native Instruments Massive
Native Instruments Guitar Rig
Native Instruments Alicia's Keys
reFX Nexus

GUITAR

Gibson Les Paul Standard
Gibson ES-335 Dot Plaintop
Fender American Telecaster
Fender American Stratocaster
Fender '69 American Telecaster Thinline
Fender American Telecaster Deluxe
Fender Custom Shop Telecaster La Cabronita
Fender American Telecaster Vintage
Taylor 314 ce Acoustic
Taylor 816 ce Acoustic
Fender American Precision Bass

AMP

Orange AD30 Twin Channel
Marshall JVM 410H
Marshall G80R


MICROPHONE

(1) Blue Bottle
(1) Blue Microphone Bottle Caps
(1) Neumann U87
(2) AKG 414
(2) AKG 451
(2) Sennheiser 421
(1) Rode K2
(1) Shure Beta 52
(1) Shure Beta 91
(2) Shure SM 81
(1) Shure SM 7B
(1) Shure Beta 57
(1) Shure 520DX Green Bullet
(3) Shure SM 57
(1) Shure KSM 313
(1) Shure KSM 32
(1) Shure KSM 44
(1) ElectroVoice RE20

CONTROL SURFACE

Digidesign C|24
Korg Kontrol49

MONITOR

(2) Focal Twin6 Be
(2) Focal Solo6 Be
(2) Mackie HR824
(2) Avantone MixCubes
(2) PreSonus Central Station

OTHER

Musser M55 Concert Vibraphone
Steinway M Medium Grand Piano


I know right now you are like...WOW that is a lot of Equipment! And yes it is.

What he has is a Dream Studio so yeah you really gotta invest money you can blow like that to get all of that stuff.

Adam also has said in Interviews that he Uses Blue Bottle Microphones as well as AutoTune which is known as Pitch Correction which comes along with any Apple Logic Pro Software you can buy. I have Apple's Logic Pro 9, and believe me it is the only Recording Device you may ever need again. Its $200 but worth the Investment.

BTW if you wanna be a REAL Singer please do not use AutoTune, it sucks. But in Adam's Case I will give him a Break, considering he Deserves the Fame he was Granted for all of the Hard Work he has done and he can actually really sing and sounds great Live without AutoTune and this Proven by his Concert in 2011 in Los Angeles.

But I do have to say that I have heard Adam Young Live and sometimes he is way off and doesn't sound good and sucked but rarely.



Well there you, hope you liked the Article!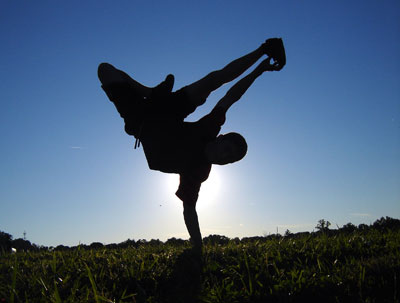 © Seita O., Louisville, KY