Bennie and the Jets
January 22, 2012
"Bennie!... Bennie!...Bennie!...Beeeeniieee and the jeeeeeeettttsssss!" growls Haley Reinhart, her raspy voice moving the American Idol fans along to the steady beat. As she struts the stage swaying her hips to the beat of the drums, throwing her hands up into the air, and whipping her chestnut brown curly hair around, she belts out the Elton John classic in her modified bluesy version. Desperately-in-love-boys' "We love Haley" are heard throughout her heart melting performance. The off-guard judges and the astonished contestants who are to advance in the competition are blown away by her awe-inspiring stage presence. America is shaking their heads at this obviously wrong decision. How could she be the one being voted off? Snarling out every syllable, Haley has about as much finesse as a lion. Haley Reinhart should have won American Idol. First of all, her thunderous vocals are off the charts. Furthermore, Haley's spunky and eccentric attitude proves that she has what it takes to be a major star. Last but not least, Haley's soulful and unique style in music really makes het one-of-a-kind. Bennie and the jets…Psh… it should be Haley is the best!

Her mouth wide open, the perfect chords dancing from her lips, Haley howls out the words of the well known songs. They are not sung in the bass infested, rappy, auto tuned standard that we are sadly used to in this day of age. No, her voice is beyond special. The famous Haley bark can even get Simon Cowell up and hollering, and never once was a negative comment uttered out about Haley Reinhart's stellar voice. Her rough vocals seem to be a very popular hit. According to a recent poll in "People Magazine," 79% of the viewers of American Idol agreed that Haley had the best voice of the entire season, that they enjoyed watching her, and were disappointed when she got voted off. 79%! From high pitch to low, from acappella to full out harmonies, from growls to whispers, Haley has a wide vocal range. One week she would sing Lady Gaga and the next Led Zeppelin. Killing every song she had, Haley without a doubt had the best voice American Idol has seen since Kelly Clarkson.

As Haley projects her masterpiece out into the crowd she glowers, winks, and flicks her hair. Her navy green ripped jeans, flowing black tank top, and six inch stiletto heals show off her I-don't-care-what-you-think attitude. It was obvious that she was there to sing, not to make friends, or to give fifty percent. As soon as she came into the view, the determination glinting in her eyes showed you that she always gave her all. Her fearless stage presence could make people laugh, it could make people cry, it could make their hairs stand up and goose bumps prick at their skin. No one could tell what sly comments would escape from her bright red lipstick stained lips. According to Kiersten Campbell, a top music producer at Hazlett Companies, unpredictable personalities, like Haley's, attract 83% of people to become interested in watching their performances. "Haley would sell," Campbell, an expert in the field, remarked in an interview portrayed through the "Rolling Stone" Magazine. Spunky, eccentric, and care free, Haley defines what true musicians should be all about.

Let's take a look back on our American Idol History, shall we? Kelly Clarkson, basically the face of American Idol, is still around today producing pop hits all day every day. Carrie Underwood, another famous winner in the American Idol books, produced country music like it was her true calling. Then there was Jordan Sparks, another successful winner of the great show. Then who else was there…David whatever-his-last-name-is and Taylor Hicks? And now there is Scottie McCreery, yet another country singer in out already too-much-country-music industry. He has yet to show if he will shine from his American Idol opportunity or be long forgotten like many of the others. America has a history of choosing winners that really didn't have the talent to go anywhere. "You know I read it in a maagaazinnnne! B-b-b-bennie and the jetsss!" That is "People Magazine", to be exact. It states that Haley has the most unique voice they have ever witnessed on American Idol. There is a plethora of different genres that American Idol finalists have went for, but none are as unique as Haley. How many people do you see up there with a soulful bluesy voice? Zero, nada, zip. With her mind-blowing vocals Haley could change the music world.

"Beenniee and the jeetttssss!" Today's music industry does not know what they're missing out on without the lovely Haley Reinhart blasting on their iPods. Haley Reinhart should have won American Idol. First and foremost, her voice is absolutely to die for. Subsequently, she doesn't care what any pessimistic critics think about her. Finally Haley is different. As I played the shuffle on my bright pink iPod, I skipped through the pointless songs.Party Rock Anthem by LMFAO...skip. Pricetag by Jessie Jay...skip. Pretty Girls by Iyaz...skip. I'm sick of the same old, same old. What is going on with America? Are we blind to talent? Are we really deaf to good music? Rap, pop, hip-hop.. blah blah blah. It's time for something new. It's time for Haley singing the blues.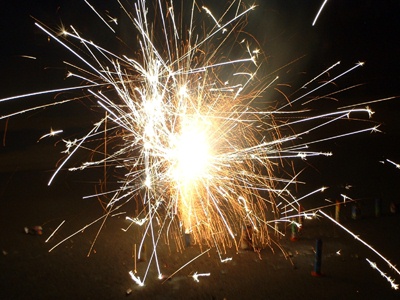 © Kevan B., Beaverton, OR