Super Junior E.L.F Forever
August 7, 2011
Around this time last year I had only just begun to appreciate Korean pop music. Among the various artists that had been introduced to me was Super Junior, a thirteen-member boy band. Although I had yet to know it, they were far from the boy bands I was used to. Super Junior debuted in 2005 as the largest group in the music industry at the time. They started with twelve members with training varying from years to months in numerous fields of entertainment. The members are Leeteuk, Heechul, Hangeng, Yesung, Kangin, Shindong, Sungmin, Eunhyuk, Donghae, Siwon, Ryeowook, Kibum, and Kyuhyun, who was added the following year. They are down to ten members now, but their fans love and support them as much as when they were thirteen. They have released five albums; each as highly anticipated and widely received as the last. On every album the men of Super Junior have demonstrated spectacular vocal skills as well as phenomenal dancing abilities. While promoting their works and their group the members have shown dexterity in other areas of entertainment. Super Junior has illustrated that they have the resolve and talent to dominate the industry.

One of the secrets to Super Junior's success may lie in their pure vocal talents. No matter the style of the song, they create a beautiful harmony full of passion and dedication. Whether they are singing individually or as a group, each member's voice has power and emotion that can only be admired. The finest example of their abilities may be found on their third album, Sorry, Sorry. With ballads such as "Love Disease", "Reset", "Dead at Heart", and "Let's Not…" Super Junior showcased their best vocalists with raw emotion and superb choral force. All of the members have unique voices that stand out on their own while also melding perfectly together with the rest of the group. For example, in the song "Sapphire Blue" from their second album, Don't Don, they go into the chorus together in a thunderous harmony that leaves you slightly breathless from the sheer intensity of their combined voices. Whether the song is upbeat or more subdued, the members sing it with skill and fervor.

Super Junior is not only vocally gifted but also possesses remarkable dancing abilities. With every song they release they bring with it a dance that captivates their audience. Their most engaging dance performance is probably "Sorry, Sorry." When they released the title track in 2009, fans all over Asia were mesmerized by Super Junior's smooth and sexy dance moves. It was so impressive it inspired dance covers by scores of fans, including inmates at a prison. No matter the style of the song, this group always brings exciting dance routines that display their obvious dancing talents. Amazing choreography is not limited to the full Super Junior unit. In 2009, when Super Junior-M, the sub-unit directed toward the Chinese market, released "Super Girl" it became an instant hit throughout China and all over Asia. Fans were in awe of their cool, sophisticated dancing and many were quick to learn the steps. Super Junior has proven that they can dance as passionately as they sing.

Over the years the men of Super Junior have shown that they are gifted in more than just music. In some ways they have paved the way for idol singers becoming entertainers in every sense of the word. Many of the members have branched out into acting, modeling, hosting, and even performing humorous skits on TV shows. In 2007 all of the members (except for Kyuhyun) starred in the movie Attack on the Pin-up Boys. Although the movie didn't do very well, they still showed they were capable of making the switch from singing to acting. Aside from that movie, a lot of the members have starred in various TV dramas and movies while still performing with the whole group. In terms of modeling, the men of Super Junior (individually and as a whole) have shot advertisements for everything from clothes to contacts to phones to even chicken. They have endorsed products from many Asian countries and appeared in magazines in various countries as well. The members of Super Junior are no strangers to reality shows and hosting. Since they debuted they have been on eleven reality shows where they were the main hosts or guests, all of which had very great viewership. In every show, the members always showed their personalities and entertained the viewers. With each show fans got a closer look at the many relationships within the group and were able to see the members as more than just singers. Besides TV, some members of Super Junior have also become popular radio DJs. Heechul, Leeteuk, Yesung, Shindong, Eunhyuk, and Kangin all have or have had well-liked radio shows. Although they are on the radio they never forget to show their quirky personalities while joking around and interacting with listeners. Along with all of their other activities three members of Super Junior (Leeteuk, Shindong, and Eunhyuk) are regular guests on the talk show Strong Heart where they perform funny sketches and chat with the other guests and make them show off personal talents. Whether they are performing on stage or endorsing everyday products or documenting their lives on camera, Super Junior always allows their fans to see every side of their personalities and, in that way, become closer.

Over the six years since they debuted, Super Junior has become one of the most versatile group of performers in the industry. They have exceptional vocal abilities that never fail to capture their fans' hearts. They have exhibited astounding choreography that is nothing short of inspiring. And they have proven themselves beyond the fields of singing and dancing. The members of Super Junior are true entertainers that have literally changed the K-pop world. With every album their success grows more and more and it may not be long before they dominate the Western music world.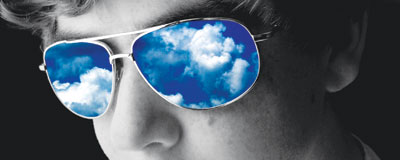 © Joseph B., Mesquite, TX