Usher's Mistakes
July 6, 2010
Today, I was listening to music. And I heard 'O.M.G' by Usher. It is yet another sexist, repetitive peice of junk.

I realised the reptitive bit when MTV made the mistake of having a show called 'Twice As Nice', where they show two songs from the same artist before moving mon to another two by another artist.

Ushers first song was about some random girl; that he saw in a club and he wanted to do her right there and then.
The second one was about some other girl he saw on the dancefloor, and then he wanted to get in her pants.
Sounding quite similar?
The one thing that really bothers me is that in the second song, Usher states that he has never wanted a girl after seeing her for the first time.
Um, Usher, do you need me to refresh your memory?
Actually, no point trying to make you remember the girl in the first song, it will just get mixed up with the memory of the other 37 girls it seems you have probably jumped (or just wanted to jump) at nightclubs.

The other really funny thing I noticed is that he doesn't want to offend people by saying Oh My God, so he says Oh My Gosh instead.
But then Usher continues to go on about what a brilliant booty this chick has and how her boobs are like "Pow, pow, pow".
Oh, but it's ok, apparently the church thinks that it's OK to sing unappropriately about private parts of a womans body as long as you don't state The Lord's name in vain.
Somehow, I don' t think so.

Usher please be a bit more creative with your next song. I'm getting the feeling that people are starting to notice that all those girl's are in no way real.

I'll be waiting, and listening.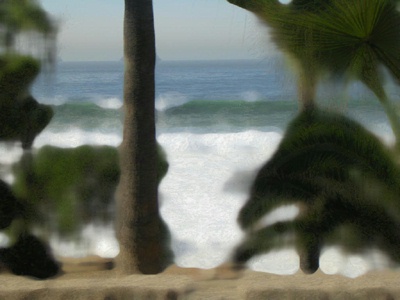 © Chloe A., Santee, CA