Taylor Swift-- Gender Pollution
February 8, 2010
Taylor Swift is quickly becoming as omnipresent as Miley Cyrus or the Jonas Brothers. I turn on the T.V. and see her sliding across a stage like Tom Cruise in Risky Business so that she can promote Guitar Hero. I turn on the radio and I hear her childlike voice serenading the world. I can foresee Taylor Swift Barbie dolls™ lining up store shelves in a year's time. Welcome to Taylor Mania.
Do you remember how everyone first fell in love with Taylor Swift? She won our hearts with the
Photo credit: Tabitha M.,
Kannapolis, NC
laid-back, country-feel of "Our Song," back in 2006. But, her following singles have a different feel to them. She moaned to us about Drew breaking her heart in "Teardrops on My Guitar." She then illustrated for us a fairytale romance between a modern day Romeo and Juliet in "Love Story," although Juliet spends 90% of the song waiting around for Romeo. Taylor pines away for a boy who obviously isn't interested in her in "You Belong with Me." In "Fifteen," Ms. Swift blabs about a poor freshman girl and "politely" tells the whole world that fifteen year-old Abigail was nothing but a booty call.
What do Taylor's songs suggest? Girls and young women generally are portrayed as objects used by guys and easily disposed of. We girls are supposed to sit down and cry on our guitars when the Drew's of the world (and boy are there quite a few of them) hurt us. We're supposed to "cry on the staircase begging [Romeo] 'please don't go'," and after getting "tired of waiting, wondering if [he was] ever coming around," we're supposed to forgive him two seconds after he returns because supposedly, he spent all of the time that he was away "talking to our dad" (... right). Instead of moving on with out lives when a guy doesn't like us, we have no option but to wait as long as it takes for him to realize that he "belongs with us." Oh, and "when we're fifteen and someone tells us they love us, we're gonna believe them." No ifs, ands, or buts.
Now, don't get me wrong; I truly believe that Taylor Swift is a talented songwriter. In fact, she writes more candidly than most musicians out there. But, her talent is wasted on songs that leave little room to encourage young, blossoming girls and women. Rather than showing us that we don't need the guys that will hurt and use us, her songs suggest that we are the victims of an inevitable fate: guys will continually break us down. Even if we often do find ourselves heart-broken because of a guy, we do not need to STAY heart-broken. I'm not here to bash Taylor, but how about some songs that prove how strong we young women really are? Let's not sit around crying forever because "it's too late for him and his white horse to come around." Let's stand proud as we filter the losers and duds out of our lives. Maybe his white horse isn't coming around, but we can wait for the stallions.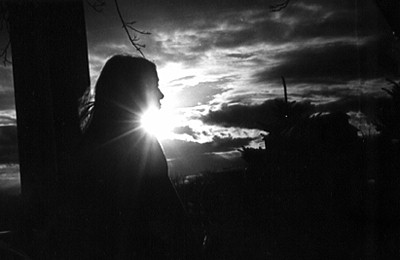 © Elizabeth G., Marblehead, MA