The Top Ten Songs of My Existence
November 29, 2021
1. "Rocky Mountain High," the first notes of this John Denver classic, bring back poignant and resonant memories. When he says, "He was born in the summer of his twenty-seventh year, coming home to a place he'd never been before," I remember road trips I took with my mommy and brother. We were always on road trips in the wild hills, my mother trying to rediscover herself, trying to escape the burglary that had rocked our neighborhood. We would look across trees and rivers and see "everything as far as you can see." In every way, this song brings back unbelievable memories. When I hear it, I am seven forever.
2. "Cool Night," by Paul Davis, was always playing in the kitchen of my old house. My parents say it reminds them of the 80s, but they're not the only one who owns it. I never would have liked this vapid song, but it's stuck to me with all the precision of rough carpeting on the breezeway, which I can still feel in my memory. I can feel cool breezes and see the perennials coming up for the last time. Mixed up with it is my brother screaming for grilled cheese, a school bus, police cars, paper dolls, and moving boxes.
3. "Love is the Reason," by Phil Keaggy. Speaking about songs that bring back memories so strong they shake me, this one brings back unpleasant memories—December 2013, me at nine in my leggings, one minute refusing to accept that my mother was in the psych ward, the next moment insisting that she'd be gone all her life. In between my sea of emotions was a strange, airy December emptiness in the backseat of the car, which was filled by Dad's Keaggy.
4. "A Mighty Fortress is Our God." This is an ancient hymn, but strangely enough, it defined my middle-school years. Unlike most kids, I did not spend my entire puberty gabbing and gossiping over the phone and screaming about crushes and homework. No, I was homeschooled, and spent all my time in a church that was dying. I wandered and listened to my mom practice hymns on the piano, and I became overly spiritual in trying to fill the empty hours. I even found out how to play "A Mighty Fortress," in another key on the piano, and I plunked it out at a talent show, to the titters of other kids. I didn't care.
5. "Only the Overcomers," by an obscure 80s Christian band, Harvest, was my favorite song in eighth and ninth grade. Playing this song made me believe I was a spiritual overcomer against my brother Joe's hatred. Hearing it was the only way to lure me into cleaning the kitchen. At youth group, when somebody asked me my favorite band, I was too ashamed to say Harvest, even though I loved it devastatingly. My dad always says this song reminds him of panic attacks, but I keep it safe as a beacon of hope.
6. "Send in the Clowns," by Judy Collins, is sacred to the memory of my autistic brother thrashing himself to sleep, while my dad kept watch over him in the night, flopped out cold on his urine-smelling floor, a phone heaving up and down on his chest. This song is nauseatingly beautiful and forever tainted with the smell of David's Cheetos and the feel of his pills. Lately, it doesn't remind me of David at home. It reminds me of David in a strange house full of buzzers and sticky, communal laundry, acting like he doesn't know us, twisting a belt to pieces. The Judy Collins song has the most unlikely admirer—an autistic boy with his bewildered family in a group home.
7. "She Drives Me Crazy," by Fine Young Cannibals. Once again, this is a song that was inflicted on me, and now it is stuck to my memories. My brother Joe plays it every single time he visits. It reminds me of everything good and bad about Joe—him mocking others, him with greasy hands working in the garage, microwave popcorn exploding on his cluttered kitchen table, his fat cat asleep on the floor, him giving me ungodly advice with a sickening dopey grin, his shoes in a pile by the door, him T-posing as he holds out his arms for one last hug.
8. "The Pretender," by Jackson Browne, which was written in 1976, seemed to define all of 2020 and the early part of 2021. Before I had it downloaded, I would wait until I was alone in the house to geek out to it on the computer. Even though everybody looked at me when the phrase "happy idiot," was uttered, I always wanted to hear it in the car.
9. "Starwood in Aspen"—does John Denver really deserve two spots on this list? This beautiful song from his Greatest Hits album was the one I listened to over and over during summer 2021. "It's a long time to hang in the sky…I see here the shadows of changes, and a feeling of new friends to find." I would go outside at night, and the only light in me was the song resonating somewhere behind my heart.
10. "Kei's Song," by David Benoit, is a song that reminds me of the beautiful architecture of our old house. House history and my footsteps are all tied up in this song. Like my brother climbing into the loft where I couldn't go, this song climbs to impossible heights and then tinkles off like the shimmering Fox River. So, in a weird sense, it is the instrumental story of my time in that house.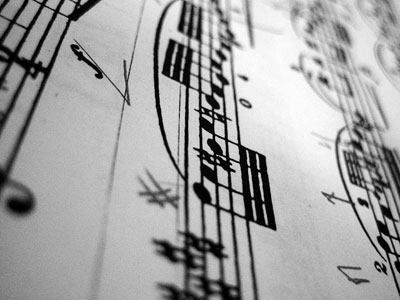 © Kimberly C., Houston, TX