The Social Dilemma
April 28, 2021
Picture it- a room full of white tech designers with a couple of POCs sprinkled in giving the world a 90-minute summary of the harms of social media and what goes into it. In short terms, that is the Social Dilemma.
After seeing the cast, no surprise came when I was met with a bunch of dudes mansplaining simple concepts to me such as what the algorithm is and how social media is slowly destroying the human race. From my understanding, Orlowski aimed to scare the public about social media and teach the youth commonly understood concepts such as the algorithm and how social media affects mental health.
The biggest issue that stood out to me was who the documentary tried to address. Orlowski seemed to target the American youth when in reality he should have addressed older social media users. I honestly believe the information presented is something known among the majority of social media users both young and old as in the last two years a multitude of social media privacy scandals have emerged.
The claims made by the multiple tech designers and ex engineers of major platforms such as Instagram, Pinterest, and Facebook, humored me as they aimed to get a reaction out of people when really it did nothing of the sort. Due to widespread understanding of social media none is really shocked to hear the negative side of their favorite platforms. I was expecting the documentary to bring up points about social media that I had never heard before, but really they were just repeating the mantras parents tell their children about being on the phone too long.
I think the interview style used in the documentary was interesting but wildly unnecessary as one or two people telling unique information would have been much better received than hearing carbon copy responses over and over. A better way to present the information in the documentary might have been to only select 1 or 2 tech designers and make them discuss the platforms they worked with and how all the platforms' privacy policies compare. The fictional family presented also seemed like overkill to me and came off as something close to that government ad telling kids not to smoke marijuana. Both the documentary and a governmental ad state commonly held ideas but end up blinding the audience by the gross dramatization which makes the ad or documentary lose its reliability. When overexaggerating the effects of social media the point trying to be conveyed is gone and what remains is something worth laughing at. I will admit the family portrayed did discuss some real issues like social media's effect on body and self-image, but the good was overshadowed with over exaggerations of social media addiction. This was most apparent when they showed a 10-year-old girl breaking a safe to get to her phone. As the majority of Americans can go twenty minutes without their phone, the scene in the fictional story almost seemed like an insult to many American children, which could have made them resent the documentary entirely.
In conclusion, I would not recommend this documentary unless you are somewhat uninformed about social media. I would not recommend this to a friend, but maybe a teacher or parent instead, who still doesn't understand the privacy policies they fall under when opening their social media account. I think the documentary did a good job at stating the basics, so if you need a recap of what social media really is this documentary is for you.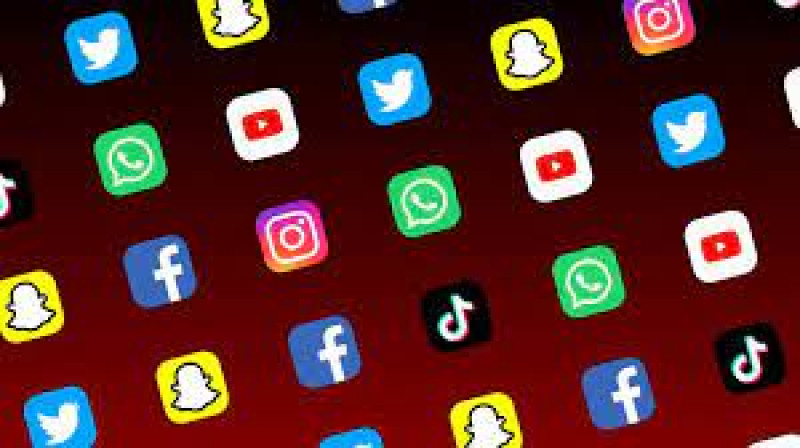 © Grace K., Congers, New York