She's Gotta Have It
June 11, 2019
We all love a powerful black women lead in television. Created by Spike Lee 'She's Gotta Have It' is a tv show, that was adapted from the 1986 film with the same name. It is about a young woman named Nola Darling who lives in Brooklyn, New York, and is well known in the community for her painting skills and representing the struggles that black women faced in this time period. Nola, for a woman, lives with no social boundaries, idealizes the freedom to have multiple sex partners that men have familarly enjoyed. So in the show this plays a big part and she displays the struggle of juggling her job, her family, and her lovers - all three of them.
The characters in this show all have very strong personalities and represent something cultural. This interests the audience and connects more with us throughout the seasons. A good thing about the episodes, is that they aren't always just about Nola. Flashbacks and transition scenes allow other characters to get the spotlight and lets us get more background and information to learn more.
A few things I enjoy about 'She's Gotta Have It', is the adventures Nola goes on, how she overcomes real struggles, and how she displays and embraces her blackness. However, sometimes the show's attempts at comedy fail and leave people confused. Some episodes desperately wanted us to laugh but relied on cheap, tired jokes or the suffering and humiliation of Black women to do so. Other than that, it can be really inspirational, its makes you want to take more risks, live more loudly and find your individuality. I say that because the main characters are so one of kind and the show is deeper than what it appears. It's not just about Nola's being black; it has meaning for all women, but especially black women and black people.
The message of the show is very political. It isn't just about the acceptance of sexual freedom and embracement of independence. It also about the idea that sexuality and personhood are both equally important, and not mutually exclusive. Just watching it exposed me to a lot of more personal views than I am used to. For example, women - but particularly black women - not being obsessed with the idea of not having kids or adoring the idea of marriage or a relationship.
Spike Lee's intentions were to connect with certain audiences. Each actor is unreserved and really shows what they are about, and that goes well with the authenticity that the show aims for. Sooner or later, "She's Gotta Have It' is going to blow up. I recommend this for women and men of color but not kids. Everything Nola represents is reasons to watch the show. It's original and keeps viewers interested in the real world situations the characters are put through.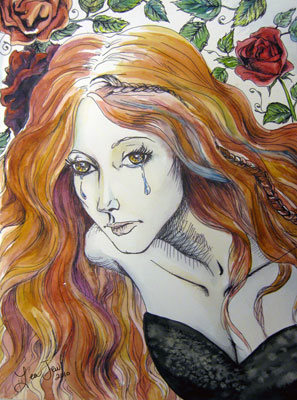 © Leonora J., Fullerton, CA