Dear Parents
August 29, 2014
Dear Parents,

We know you want the best for your us, and I know you have ideas on how we should behave, but sometimes being too strict or lenient can be devastating.

Basically, it boils down to our freedom. If you don't allow us enough freedom, we will start seeking it behind your backs. We will start sneaking over to our friends' houses when you think we are doing something completely different. We know you might think we are being overly dramatic and hormonal, although, if you don't let us be people, we are going to join rough crowds to feel free. Girls will purchase bikinis behind your back. Boys will get secret girlfriends. We know you want us to be safe, but you need to understand, the way we learn is through trial and error, and if you limit that, we won't grow enough.

On the other side of the coin, if you allow us too much freedom, we will think we can get away with anything. We might also feel neglected, and need to do things to draw your attention. Spoiling us might feel awesome to us while it is going on, but there are severe consequences that no one wants to face. In fact, the word "spoiling" means going rotten, or ruining. That is a warning sign. If you want to protect us, you have to set down SOME rules, or you might walk into the room and find us looking at porn or some other inappropriate content on the web.

All we are asking is that you find the sweet spot. It might be hard, but it is there. In the sweet spot, we have room to grow and become people with personalties and morals. In the sweet spot, we won't rebel because we know it is turning us into good people, without restricting the things that we need for growth. Remember, our teenage years are the most important years for the development of our character. If you suppress us as teens, we will become timid and fragile adults. If you give us too much space, we will become reckless, wild, and unpredictable.

Please take this into mind, and know we still love you.

Sincerely,

The teens who want to become good people.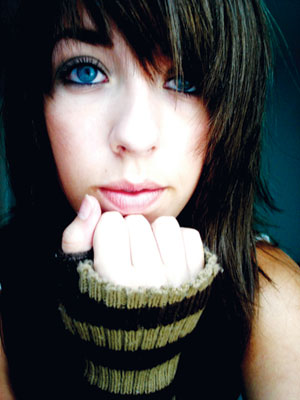 © Brit H., Peabody, MA