Well...Uh-oh
April 25, 2014
Well, uh-oh,my boyfriend just came back from a feild trip. As I'm shutting my locker I can see he's mad so I say "Baby whats the matter you look really mad." he replies "Yeah I am, I know." I had no idea what he was talking about so I said "What do you mean you know" he said " about all the guys you flirt with when im not around" and to that I replied "I have no idea what your talking about".
Mind you me we've been together a month and one day and this is already starting so i simply said "im leaving if you follow fine, if you don't your out of my life" All because he wants to believe people over his girlfriend.. Some of you are gonna ask if I did and im gonna say no I didnt,I dont do that guys.. It's not fair i don't see why people do that..
He didnt follow me so I said "Well I guess thats the end of us, because im not gonna be with a guy who don't believe me. He might have believed me but I wont ever know because he chose to walk away from a really good relationship, and a pretty awesome girlfriend (lol).
I am willing to give him a chance but I want to know if he belives me if I said I didnt and wont do what other people say. I did go and talk to a friend he's a guy but it was about our best friend who just got dumped and she was with us and we made her laugh. Which made her feel better.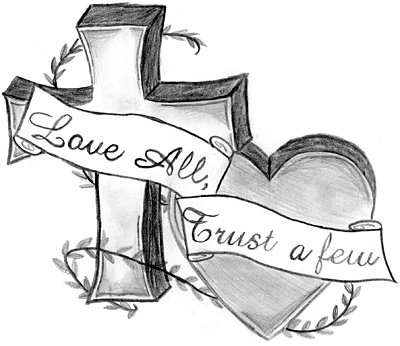 © Gina W., Glen Gardner, NJ