Good women deserve good men
September 30, 2012
I believe that a dignified woman deserves the best. I believe that Katie Holmes, Meg Ryan, Audrey Hepburn, and all of the other women out there who are brave, elegant, pure, kind, and graceful should never trot around with trashbag-like men. No more of this.
It is most disappointing to me to see them take less. Most of the time, the dignified cannot help it. Naïve dreams come like the wind, but when reality sinks in, there seems to be no such "gentleman." We want guys who open car doors, bring sunflowers to us when the sky is gray, appreciate our hearts, and to compliment when we wake up in the morning, when we do not have makeup on our faces. But, maybe he was fake. Maybe you were not sure who the real person lying inside was. Just breathe in, breathe out.
The truth is that he is not worth you. At the moment, it seems as if no one deserves a chance anymore because the wounds he made were too deep. Get back on your feet and know that it's not your fault. Bring back the smile to your face, do not waste your life on him.
Chase after the sun, discover love in almighty God, put some flowers on your table, and slip on your favorite dress. Go to the beach in your dress, hair loose, and feel the sun radiate on your skin before the sunset. This life is not over; you are you. You have dignity, eternal love, and a beautiful future ahead of you. Don't give up now.

Open another window.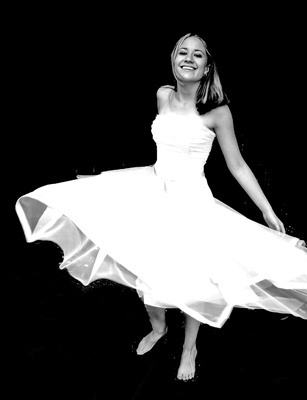 © Kara S., Walnut Creek, CA