I'm That Girl
October 10, 2011
I always said i would never put up with a cheater, and that cheaters were wrong and cheating was horrible. I never understood why a person would cheat at all. It was the biggest love crime ever, so i thought. It's said "Once a cheater always a cheater," but recently my mind has been changed.

My friend has been dating this boy for almost a month, and i have to say I'm completely jealous. He's sweet, charming, and everything i could want. When my friend isn't around he's all about me. We flirt and have fun, but i know we would never do anything. One reason being he has a girlfriend, and the other is cause I'm talking to someone else, too. I go back and forth in my head contemplating the intentions and meanings of our flirting.

I said i would never put up with cheaters, and I still stick to that. I also couldn't imagine being the other girl. How would you have this connection with this guy, and not be able to have a relationship with him? How could you ruin a happy relationship? But that's just it, it obviously isn't happy if that person has stray. It's also said "If you love two people chose the second because if you really loved the first one, you wouldn't have started to love the second." But love isn't always that easy.

In my contemplating of what me and this boy have I thought to myself, "Is this cheating, or is this just something fun?" Do I even like my other guy or do I like him. Does he really like me, or is this a game? Then when i really buckle down, and think, i think I've become that girl.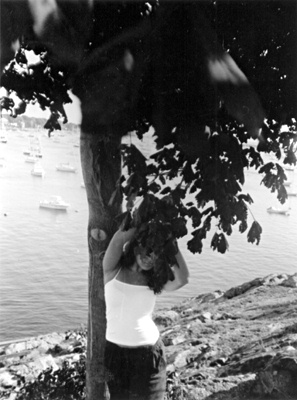 © Lauren M., Marblehead, MA