Your World, Your Dreams
June 14, 2011
I read this quote once, "It costs nothing to dream and everything". Most people would interpret this as dreams are free, yet they can make your life everything, they can make you. Sure, I saw that interpretation too, but what came to my mind first was something completely different. The first part of the interpretation holds true, they cost you nothing. But, if you make your dreams revolve around another person, they can cost you everything too.

If every portion of your future, in your mind's eye, involves another, be it a friend or significant other, and they choose to leave or you aren't on the same page about your relationship, it will cost you everything. It will break you; maybe not entirely, that is up to you and whether you choose to get up or not. Your dreams will no longer be whole, you will see a dark spot in your future where that person once held a huge part because you chose to make them your world.

Wait a little while. Wait to make someone so huge in your life, to make them your world or let them take it over. I know that feeling of loving someone so completely and so entirely, but we are too young, we truly are.

Dream for yourself. Love others, care for others, do the best by others, but let your dreams be your own. You can always add people later, but when they leave you have no choice in the matter.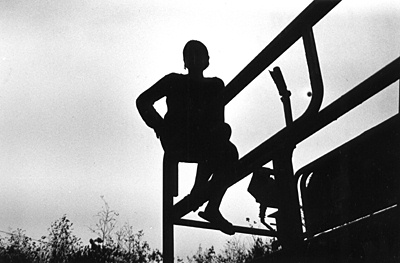 © Bailey C., Marblehead, MA