Should Marriages Be Arranged by Parents?
November 12, 2010
The problem that arises between parents and children of becoming age is whether or not his or her marriage should be arranged. This problem arises more in the Eastern civilization as compared to the Western due to traditions, customs and religion. It is obvious that many parents agree that it should be arranged while the children think otherwise. This problem occurs in almost every household eventually.

If it is arranged by the parents of the child then it most likely would be a success and a failure. It would be a success because the parents are more thorough in their search of a spouse for their, hopefully, soon to be wed child. So the chances of them choosing a person of a bad background, and unfaithful personality are very slim. So in that perspective, the marriage would be successful. However, the chances of their child to lead a happy life are also slim, as they may grow to hate their spouses and refuse to have children with him or her. So in this case the marriage would be a failure.

If it is a love marriage and not arranged by the parents, then it would most likely be a success and a failure. It would be a failure as our generation is much more reckless, spontaneous and much more unwise which could lead to a disaster. The child may choose an irresponsible, unfaithful, or/and inappropriate spouse. They may not care about his or her past, but that could lead to the collapse of not only their marriage, but their lives. However, the marriage could be proved successful. If it was a love marriage, then obviously, they would marry someone they love or deeply care about. So no matter how short and unsuccessful their marriage may be there would be some moments in which the child would be extremely happy, and isn't that happiness worth all the trouble?

In my opinion, I think that no matter what we do, the marriage would be a success and a fail despite many cases. I do agree that many marriages arranged and love have been proved quite successful, but do you, whether you're the parent or child, want to take such a high risk? Would you be ready for the consequences that can come in either marriage? I think that everyone should marry the one we love, however I do not agree with having the risk of a short, abrupt and unhappy marriage. So, I think that the child and the parents should have a say in the marriage, because this event in one's life could affect it drastically. No matter if the marriage is arranged or not, there would be many ups and downs we must face, but the parents and children should face them together.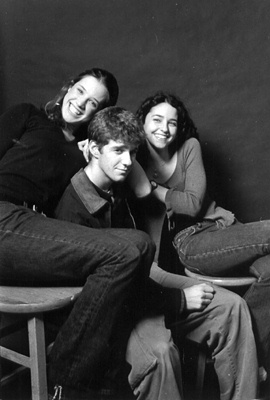 © Samantha F., Marblehead, MA