Ending Hope
October 30, 2010
There are days when it seems like the sun is burning out and everything is collapsing onto your head and you have nothing to keep you from falling face down onto the cold, unwelcoming ground. And when you're lying there, vulnerable on the ground, it seems as if every single time you try to pick yourself back up, somebody is there to shove you back down. Nobody will lend a hand. Nobody will help you up. Nobody will lie beside you and hold you whilst you're there, and tell you it will be alright.

They tell you that you're supposed to pick yourself back up, dust off your grimy, filthy sleeves. They say that you're not supposed to give up Hope. They've never been in such a situation that you don't want to bring back Hope. They've never been right on the edge, only seconds from falling. They've never really been close to ending Hope.

The feeling of failure you carry around is overwhelming; it fills your head with its intoxicating smell. You wallow in failure. You live failure. That is your life. That is how you've set it. You've given up. You're going to end it.

For weeks, months, even, there is nobody there who will stop you. There is nobody to tell you they love you or that they need you. There is only one obstacle, and that is fear. Fear of what, you'd think. Fear of the pain of ending.

Ah, but the sweet release you look forward to. The freedom from this prejudiced and cruel world. You want it so badly. You are willing to forget. Forget your fears, forget your so called "friends", and forget any type of life you had.

You want to end it, end any Hope. There is no Hope, no Future. The sky is falling today, and you'll be falling with it. Nobody would be there to catch you.

So you fall.

Fall.

Fall.


You can almost breathe Freedom.


Then- you freeze.

You look around, and see that you're inches from the end. You squirm, only to find that strong arms embrace you.

Hope has caught you in his arms, and given you another Chance. He tells you to not give up. You argue, you rebel. But Hope is stubborn, and he leaves you with that Chance.


Take that Chance.



And don't ever let yourself fall off the edge again.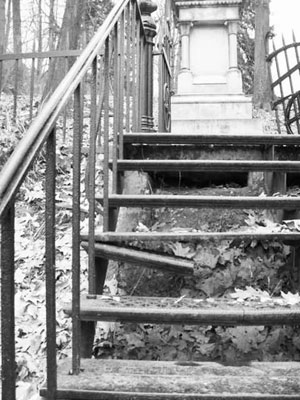 © Ginamarie D., Rochester, NY