To My Future Spouse
August 20, 2009
Dear _________ (I'll write your name here once I know who you are)

The first thing you need to know is, never underestimate what you mean to me. By the time you have the occasion to read this, I will have invested a significant portion of my life thinking, planning, anticipating, and, yes, dreaming about our life together. Not just the beginning, the wedding day, but each day until death do we part. Each moment matters – promise you will not forget that.

By the time we marry, we will probably have had a few laughs about who we thought we would wed at ages thirteen, fourteen, fifteen.... But there is always the possibility that we will not be laughing about it. What if I do end up marrying the person I'm thinking about right at this moment, in 2009? You know, I think I would laugh. It IS sort of amusing. However, if I am dead wrong, and "current crush" never becomes "future husband," I'll be happy to accept that. I will hold out for someone who knows what love means.

What does love mean to you? I've learned that love is commitment to the point of sacrifice. Would you sacrifice for me the things I would sacrifice for you? If love is a choice rather than a feeling, will you love me when I fail to deserve it? Can I do the same for you?

One of my deepest hopes is having children together. Sometimes, when I see little ones walking down the street with their mums and dads, I wonder what ours will look like. In my blue wallet, I keep a list of names written on a piece of paper. I'm excited about someday having the opportunity to explain what each of them means to me, and finally choosing the perfect combination.

Remember, though, that even if we end up without little sprouts or a picket fence or a rose garden, your love will still mean more than the world to me, and I hope mine will mean the same to you. The most beautiful gift I can think of would be the affection of someone who waited for me. I promise I will wait for you so that we will never live in the shadow of trying to forget exes to whom we gave everything.

Take God-given opportunities – you never know which one will bring us together. You have my faith and trust.

I love you,


Your future wife

p.s. If your organizational skills are not stellar, that might be one area you could work on now. Start by getting rid of any weird collections you might have.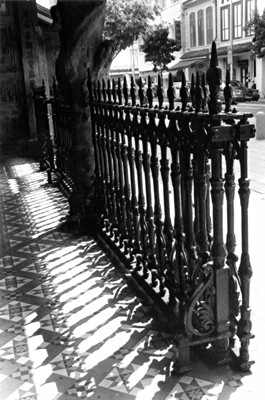 © Anonymous