Ways Your Unattainable Crush makes you A Better Person
May 28, 2021
Just to make things clear we are not going to talk about your crush on Jimin or Jungkook (way too unattainable,beyond the scope of this article).The one we are going to talk about here is The One who we shower with instant replies on instagram, who single glance from the other side of the corridor gives us butterflies and makes wedding bells ring in your ear.
But unfortunately he is also the one who never give us attention or is the pro of sending mixed signals. Yes! I know you are thinking about them now too. But stop guys! I know all of us must have thought a million times to leave them and trust me its the best decision. Let me help you reflect on the reasons why loosing them isn't a losing situation.
There are certain things they may help us with:-
1.They help us step-up our grooming game
Sometimes we become too comfortable with our baggy dressing and slouchy body language and then enters the crush and BAM! we are tempted to push our limits and explore our inner Rachel Green. Just like Taylor swift did in 'You belong with me'.
(this doesn't mean you have to dress provocatively, thats a strict No No!)
2.They help us get interested in astrology hence making us more spritual
Please tell me that I am not the only one who checks her crush's horoscope too... Or ask for longetivity of our non-exsistent love everytime I am in front of God.
mmm... I am a gemini he is an Aries.. Are we soulmates or enemies??
3.They made us a more patient person
From waiting for their replies (and cringing because we double texted them) to controlling ourselves from liking their 6 year old pictures. Or in some cases waiting for them to like us back. Seems like patience is the only sister whose gonna hold us through this!
4.They made us a more *lyrics appreciating*person
"I have died everyday waiting for you. I have loved you for a thousand years, I'll love you for a thousand more".yeah I will please fall in love with me.*imagining my fake scenarios continues*
to "We don't talk anymore like we used to do"yeah because I can't lower my self esteem anymore.
No matter what plays in the car's radio we just learn to appreciate and feel the lyrics so much more! (taste of life *sips wine while pretending to be elite*)
5.They teach us the art of letting go
Its one of the most difficult yet important thing to learn from them.
We all can relate thats its really hard to leave someone who wasn't even holding on to you or won't even grieve your departure. But trust me on this, they are exactly the kind of people we should leave.
So stop investing and pack up your bag of emotions and walk out as gracefully as a model walks on the runway. (imagine Gigi Hadid walking in those knee high boots)
"Loving you *wasn't*a losing game (because I got my lessons)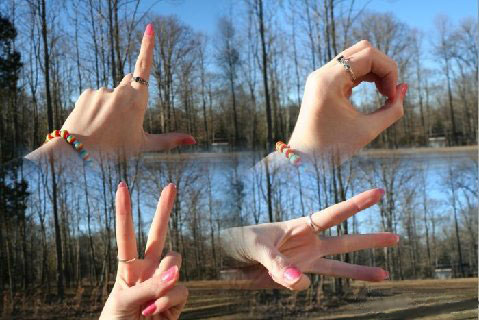 © Kayla D., Croydon, IN