Let's Heal the World
March 30, 2015
We live in a tiny speck in the ocean of the universe, surrounded by problems- social, environmental, economical- we are all disturbed by them. Yet, we contribute little or nothing for the ailing world that shelters us. This was the disappointing thought that loomed over my mind as I transitioned into my teens. I knew I was extremely lucky because I was born into a privileged family, though I hadn't worked to deserve it. My gloomiest moments were spent thinking of those who hadn't won the birth lottery- kids, women, and men, who, were still suffering in vicious cycles of illiteracy and poverty, with no escape. Quickly, I realized I had already wasted thirteen long years, by not having contributed anything to my beautiful earth. Yes, I was born undeserving of my fortune, but if I was not willing to help and heal my world then, I would die as underserving as I was born. I decided to help.
At fourteen, I conducted leadership and empowerment programs for over 200 under-privileged children in an orphanage in India, about leadership, self-motivation and the importance of education.

Recently, I got a chance to talk about our environment to children of a rural elementary school in India. As I talked, the kids reacted with awe and shock because they did not know so much harm was being created to our planet by our every action. Towards the end, one girl put her hand up reluctantly and asked, "But whatever we do to help, it's going to be so small, so unimportant. Even if we all work, can the whole earth be saved?" Then she added with a wishful smile, "I wish I had superpowers"

Her words struck me. But I told her "yes, you already have small but invisible superpowers. Only when we put in all those invisible superpowers into work, they'll become visible magic. Believe in this."

I believe in it. Even the most trivial efforts to help our world do make the entire difference, even if our efforts are not visible or appreciated. All our duty requires from us is to spend a minute every day from our supposedly thankless and busy lives, to show appreciation the world for giving us support and strength.

There are, I've realized, both moral and practical reasons behind this view.

When we serve society, the deepest connections with our earth can be felt. The purpose of our life will be best fulfilled if we can bring joys to other lives. As long as we have rights as citizens of this planet, we also have duties. I've understood that, while these duties may be tremendous, surely, they are not impossible or even challenging. For instance, when I volunteer, the act does not hamper my school or social life, rather, it completes it.

Saving our planet starts with the willingness to do something to change the world, even if just in a tiny way. It starts at this moment, from you and me getting up from just essays, to taking action by, say, switching off extraneous lights, funding an orphan's education or simply smiling at a grumpy colleague to light up his day.
There are more powerful ways by which we can impact our earth. By creating a world-wide democratic system in an improvised united nations, that gives equal power to every country, and by upbringing children global, not regional citizens, who accept a responsibility to heal the earth, we can create a more efficient system that unitedly works to save our planet without wasting resources in wars and conflicts. We must use our people-power to redesign the way our economy and government works, to create a socio-concerned, eco-friendly, educated society that works to reduce food wastage, poverty and overpopulation.

If we put our small super-powers we can create big, happy miracles out of our endless problems. But I also know that, to truly succeed in the project to save our planet; we surely will need every person's superpowers-including yours.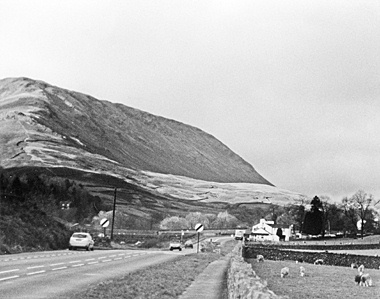 © Eleanor J., McLean, VA