Me ,You, Dream, WOrld
June 7, 2013
Me, you Dreams, World

We never really know what's going to happen since none of us can predict the future
We only know when something has already happen, the after effect,
We sometimes dream of something worth dreaming of
And in that moment we are carried away and real life as we know it starts to fade.
I think the strength of believing comes with the power to changed
We never know our strengths until they are tested,
We never knew what good is until we've felt the bad,
Never knew high until we've been low. We create our own world, a fantasy to escape and in this home we are safe, our happiest dreams then again comes to life,
These worlds and dreams are an expression of our self,
Extension of our self and in this world we choose what goes and what doesn't.
Sometimes I see myself on-stage in front of thousands of people singing,
Hearing people sing my songs, singing me, other times I see myself in the theatre acting,
Creating yet another world for people to escape, how many times have
we dreamt wide awake lost in a land created by the expressions displayed on faces whether its Will Smith, James Franco, Johnny depth, Denzel Washington Julia Roberts or Halle Berry?
Then I again I see myself in sky scrapers a partner at a law firm and I've just turned 30 or in a house, 4 kids with Nicki Minaj as my wife, just soaking up the summer air LOL.
We create these thoughts in our minds because they are safe away from the hate judgment prejudice being young means we feel more ,want more and are seen less, heard less even when we scream but in our world everything is pitch perfect because it's an expression of you, it is you and no one controls it but you. A night mare sometimes visits but with your light you'll always win, so hold on to the dream express yourself and believe.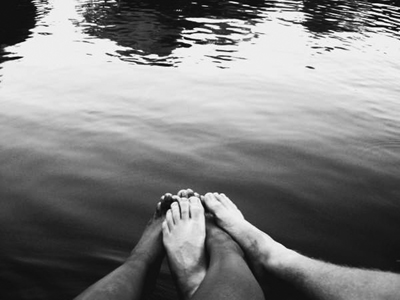 © Michelle W., Ada, MI