Why Technology Owes The World An Apology?
May 25, 2011
A modern farmer looks down from his hi-tech, eight wheeler pick up truck,sees a few insects on the leaves of an onion plant, and without any second thought sprays a ton of pesticide. But does he know what harm is he causing to the world? He is endangering the lives and health of innocent children who will eat the vegetables from his farm. Such situations raises the most debatable topic world-wide: Whether or not should technology advance any further?
To make myself very clear, I am not against the advancements in technology, however, I condemn the over use of it. For instance, if a computer in your house work for only important work, it is good for you, but if it is used for playing games, chatting uselessly and wasting time it is a deliberate misuse of technology, which can bring you a lot of harm, as it wastes your precious time.
Another valid reason I would give to support my believes is that, technology is also a peace killer, nuclear bombs ,for instance. Some say that if the world war III approaches no life will survive because of the nuclear bomb, man made to kill his own generations. And the most apparent reason why people like me, are against modern technology is that it causes a lot of pollution. Modern factories give out large quantities of toxic gases which harm all living beings.
I'll have to admit that technology and brain are two greatest gifts of God, however, they should be used in productive and constructive work rather than in misuse. Unfortunately these gifts are sent with a lot of distractions.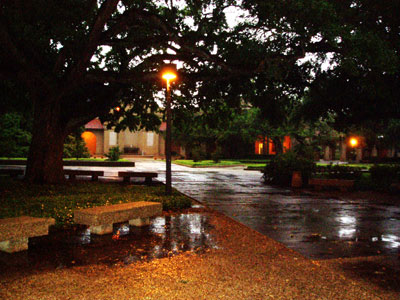 © Dooly P., Baton Rouge, LA