The World Coming To An End
December 14, 2018
For the past the week Californians have been consuming hazardous air quality. Concern and worry has grown within many including myself. The wildfires have taken many homes burning down a whole town, caused many deaths, and has affected immensely the air which thousands of locals have consumed. Global warming being real or not has became a fact, Global Warming is here.
As a concerned high school with a whole life ahead of me,I believe it's up to us a nation to take actions to minimize Global Warming. Us humans are the reason for the temperature rise over the years. In a article from New York Times mentions "We have burned immense quantities of coal, gas, & oil. As we do so the carbon atoms in the air produce carbon dioxide, along with other gases, all in which has trapped heat that would otherwise have radiated back to outer space." The heat is causing the ice to melt, rising the water sea levels, this is not the only problem that has been caused by Global Warming. During these past 30 years we've seen the hottest years ever recorded.

Some people say that yes the climate is changing but we're not responsible. Ignoring or believing global warming isn't real will only cause more chaos in the future, especially when our own president still believes Global Warming isn't true.

Global Warming was not suppose to happen this soon, it has caught us unexpectedly yet many still remain def to it. Donald Trump voice is strong when it comes immigrants but yet immigration will be a bigger problem then what it is once climate change start affecting many around the world.

You think Global Warming is fake wait until the water will rises then immigration will be a real problem , the coastal areas will soon flood making locals forcefully move North creating even bigger problems. How will we control & manage this amount of people that have now migrated. Trump will then have real severe immigration problems to deal with.

Not only will it affect immigration rates but as well it create water stress, crop failure, and could affect the future population distribution. Having the amount of increase in the population problem does await for us unless we start taking action now as a nation to reduce climate change.

After reading this do you still think Global Warming is fake? With due time the "fake" will soon become the world's reality. Will the world manage to survive this tragedy, by taking no action right now we'll definitely be doomed once Global Warming reaches its highest levels.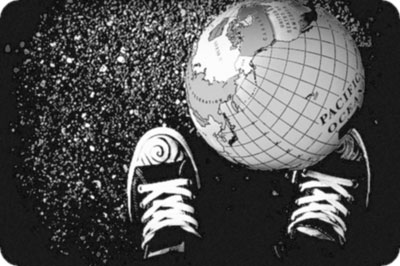 © Kailey E., Crownsville, MD