Too Much or Not Enough?
July 6, 2014
You walk into Africa and you see kids of all ages laying outside or in a very small shelter like things that only have a ceiling and a back wall and is held up by sticks, or they are sleeping in crumbling stone buildings. You also see some dead bodies of people laying in the street, those are people who died of hunger or illnesses. This is what its going to turn out like if people don't start giving money to them or adopting them. There are hundreds of actors, actresses, athletes, and singers, just in the United States that have the money to send to them or room in their house to adopt them, or just shelter them until somebody does adopt them, but yet they don't.

I think actors and athletes are paid too much, because most of them spend it on drugs or stuff that they don't even need. Some actresses are paid are paid about $325,000 just on one episode. (5) Other actors and actresses such as Jim Parsons, Johnny Galecki, and Kaley Cuoco, are asking for one million dollars per episode. Mayim Bialik and Melissa Rauch are getting $100,000 per episode. Judith Sheindlin, Judge Judy, makes almost fifty million per year, and Matt Lauer makes almost twenty-five million per year, but yet they have donated almost no money to charity.

Even though actors are paid a lot, athletes are paid nearly the same amount. (4) Peyton Manning is paid nearly one million dollars per game. In NHL (National Hockey League) Jonathan Toews got a 1.3 million dollar bonus just because he got the Conn Smythe trophy. Also everyone on the Yankees get about $360,000.

The most any actor has ever given to charity is $10,569,002, thats not that much considering how much money all the actors make as a total. Randy Moss, an athlete, signed a twenty-one million dollar contract but only sent about twenty-one thousand to the charity, Foundation for Children, but in 2010 no money was recorded to be given to the charity, and by 2011 Foundation for Children was completely broke.(3) Alex Rodriguez, Yankee third baseman, signed a 275 million dollar contract in 2007. One of the charities that he owned reported getting $368,000 from a fundraiser in 2006. They ended up giving $5,000 to a scholarship fund and $90 to a little league group in Miami. That year they had about $300,000 left after some expenses that they needed to take care of were paid, but peopke are unsure of where that went.

Even though we can't force actors and athletes to help children in need, we still can. So, start a walk or run so you can raise some money, even if its just a couple hundred, and then give it to charities. Most people don't realize how much some people in other countries are struggling, so try to make a difference.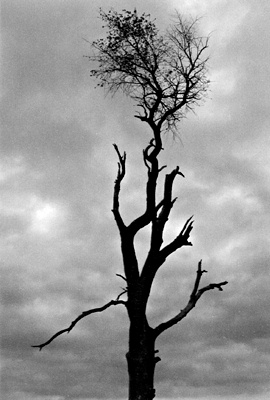 © Cassie H., Carmi, IL