Is Miley Cyrus Really to Blame for VMA Disaster?
February 25, 2014
Believe it or not, I was never a fan of Hannah Montana. I grew up knowing full well that she was one of the most famous people in the world, but Miley Cyrus never struck me as memorable. I didn't like her singing voice and her acting wasn't anywhere near what I considered adequate, my inner critic refusing to watch much more than one or two episodes of Hannah Montana after my best friend begged me to. The show, in my opinion, was unimportant and redundant. It might've been made more durable if the jokes were funnier, the acting was better, and the characters were likable.

Still, I would prefer Hannah Montana to the Miley Cyrus we know today. When Can't Be Tamed came out, I have to admit I was surprised. I hadn't been keeping up with Cyrus and her life, so it seemed that she jumped from the innocent (though dull) Hannah Montana to a wildly rebellious and somewhat silly image of a bad girl unleashed. It was impossible to take her serious due to Hannah Montana still being the Miley Cyrus I was used to, so I simply ignored her and her giant attempt at "growing up."

The next time I heard about Cyrus was when We Can't Stop overrode the radio. The following words best describe that song and music video: ridiculous, unoriginal, vain, and contemptible. Not only were the lyrics annoyingly immature and childish, but the overall feel of stupidity in the video made me lose hope in my own generation.

My dislike of Cyrus shifted (slightly) into pity when I learned of her break-up with Liam Hemsworth. I may not like her music, conduct, or acting, but she's a person and she has feelings. Those feelings were drastically hurt when her romance fell flatter than her nonexistent backside. I felt bad for her, but I was made to feel a bit better knowing the younger of the Hemsworth brothers could undoubtedly do better than an egotistical druggie with no talent and no self-control.

Adore You, a tuneless song with obvious reference to Hemsworth, left me wondering if Cyrus would reform if only to regain the relationship I had actually once approved of. Let's face it, ladies and gents, they were an adorable couple. Then I watched her music video and her touching herself sexually popped a big hole in my hopes for their reunion. Needless to say, they won't be getting back together any time soon.

I say all this so you get a deep feeling for my distaste of Cyrus and her career. I have no respect for her as a person and I don't waste time thinking about her, her music, and what few movies I know of that she's been in (one of which is the Hannah Montana movie). It's not so much the mistakes she's made that has me feel like throwing up at the sight of her (we all make mistakes, myself included); it's how full of herself she is and how she thinks she's someone important when, really, she'll be forgotten in just a couple years if she doesn't garner some real talent. Now you won't mistake my defence of her as anything but me trying to be fair.

Absolutely too much blame is being pinned on Cyrus for the VMA performances. Yeah, she danced around inappropriately with her hair in pigtails straight from the 90's and wearing some dull outfit. I mean, come on, Miley. At least wear something cute or pretty or beautiful, something flashy to match the event. Presentation is everything, right? Well, hers sucked. To top it all off, I now have a terrifying fear of big foam fingers.

When she grinded against Robin Thicke, I was close to puking. Along with thousands of other viewers that night, I was properly disgusted. But unlike my peers, I choose not to blame Cyrus for the disaster of a performance. She's always been a bad performer in my book, so she didn't pack any surprises for me that night. Though several of my friends have bashed Cyrus for grinding against a man who is in his thirties and has a family, I surprisingly urged them to calm down. Cyrus may have grinded against him, but who let her?

I really didn't care about the age difference. I've seen couples with way more years in between them than Cyrus and Thicke (like Liam Neeson and his new wife, for example). What made me mad was the fact that Cyrus was receiving all the blame. Was it not Thicke who allowed her to grind against him? He sure looked to be enjoying it. Some may detest Cyrus for grinding with a father of a young child, but I detest Thicke for being a father of a little boy and a husband to Paula Patton but still letting a young thing barely into her adult years grind against him. As the elder, he should know better.

All in all, I dislike Cyrus. She's out of control, but she's also hit rock bottom. I'd even venture to say she reminds me of a Lindsay Lohan – just a bit worse. No where to go from here but up, honey. Chin up. That being said, I don't think it's fair that Cyrus is the one to get all the blame for the terrible VMA performance. Robin Thicke was partly to blame as well and should be getting just as much criticism as young Cyrus.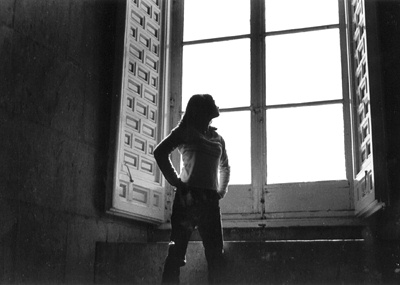 © Danielle W., Marblehead, MA