Spoiled Songs by Ruined Celebrities
January 13, 2011
Journey, the Beatles, Pat Benitar, Aerosmith, and Survivor.

What do these bands and people have in common? They were all big bands with huge hit songs, well, before the songs got remixed. Speeding up the tempos, mixing up the lyrics, the artists tarnish the once beloved songs.

What about Miley Cyrus, Demi Lovato, and Lindsey Lohan? They are all big stars, or, at least they were before they cracked under pressure and threw their careers down the toilet. What happened to the amazing music we used to know and love? What happened to T.V. stars sticking to just filming? Well, that's simple. The songs killed the once big stars' careers and the stars destroyed the songs. Stars have taken songs and altered them to make it sound like it's their own.

Ever since new DVDs for movies have started coming out with their own bonus features, hundreds of T.V. stars have been getting a recording contract handed to them just because they're on a popular show or because they're just plain popular in the movie industry. When stars get their recording contract a simple thought runs through their Hollywood-stained brain, "Yes! More popularity and all the more reason for people to love me the best!" What they don't realize is that there are downsides to 'trying to kill two birds with one stone'.

One downside is that if they try to do two jobs at once, they are creating more work for themselves and wasting their time. Doing double, sometimes triple, the work is like practicing for a race you know you can't win. Creating more pressure on celebrities, especially those that are teenagers or young adults, can cause them to become stressed. With stress comes doubts, loss of self-esteem, and depression. What's the next step from depression? Drugs, a ruined career, and sometimes death. Take Demi Lovato, for example: "Despite all her troubles during her childhood, she was leading a fabulous life until her break-up with Joe Jonas happened. After the break-up, her life went downhill. She ended up cancelling her tour and going into rehab [after having a breakdown.]" (NYDailyNews.com)

Another disadvantage is that when they sign a contract to remix a song, they take full credit for the song. Full responsibility also means that if people hate the song that they used to love because they think it is trash, the people hate the celebrities instead of the original owners of the song. I have purchased and listened to many artists' "masterpieces", but I feel enraged when I hear an oldies song by the original artist and can relate it to another artist's song. I LOVE listening to good music getting wrecked by terrible artists who know more about Hollywood than singing right. NOT! Disney is one big problem, handing out a recording contract to any T.V. star they can. About 16 T.V. stars I used to know and love, including Ashley Tisdale, Raven-Symone', and Vanessa Hudgens, now either have their own song, album, or have remixed a song and along with it, thrown away their careers. For Disney, when you become famous, it is either forget the downside of things or be forgotten. Chances are that if you forget the downside of things (such as drugs, pressure, breakdowns, etc.), you just might end up being forgotten.

Overall, newer celebrities have ruined the good oldies and newer songs have put pressure on celebrities and crushed their lives. Hopefully things will get better and T.V stars won't be so nervous and songs won't be so trashy. Then again, maybe not...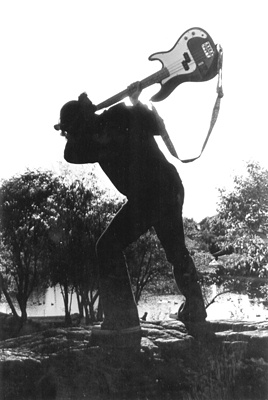 © Liz C., Marblehead, MA