"Saint" Michael Jackson
November 4, 2009
It was dark outside in the middle of summer. It was hot and I was extremely bored, so I got out my computer and surfed videos on YouTube. After a while, I found myself watching "Thriller" for the first time. I liked the video, but when I read the comments, I saw a lot of Michael Jackson jokes. I half expected this, but what surprised me was what happened the next day. On June 25 of 2009, the "King of Pop", Michael Jackson, died at age 50. It was sad and shocking that he died, but I think the way people around me reacted was maybe just as shocking. People praised him in a way that they never did while he was alive. What happened to all those Michael Jackson jokes they had made a day earlier?
In the comments section of that video the next day there were hundreds of comments and not a single one negative. Nowadays when I view that very same video there are 68,000,000+ views and over 300,000 comments, the majority of which are positive.

I think these two phenomonon- change in viewership and change in comments- just goes to show how people can suddenly change their opinions of people after they die. Why had they been calling him crazy (and worse), but now that he died he was "Saint" Michael Jackson? This really left me thinking about how hypocritical America can be.

An excellent example of this are this are Michael Jackson's chart positions before and after he died. Before he died at the peak of his career he had eight out of the top ten on the "Top Pop Albums Chart", but the week after he died he set a record with nine out of the top ten. In fact, the previous week the only Michael Jackson album on the list was "Number Ones" at number twenty with 4000 copies sold. The week after that same album was at number one on the list with 108,000 copies sold (an increase of 2340 percent). Michael Jackson hadn't sold this much in years. If people like his albums so much why didn't they buy them while he was alive? In a way, I understand that people want to show their respect for him when he dies, but at the same time it makes no sense. I think if people wanted to show their support for him they should have done it while he was alive. How is he going to know that you have all the respect for him and that you love his music so much when he's dead?

This happens with almost every celebrity that dies. People go out and if they're actors, they'll go and watch their movies and talk with other people about what great actors they were. Think about it, old celebrities who haven't been in the news for years are suddenly on every major news network for weeks. It's strange, but this is the way that this country acts when people die. In a way, if you're a celebrity, death can be a great jumpstart for your career.

If you truly like someone's music, buy their music and support them while they're alive, instead of when they're dead.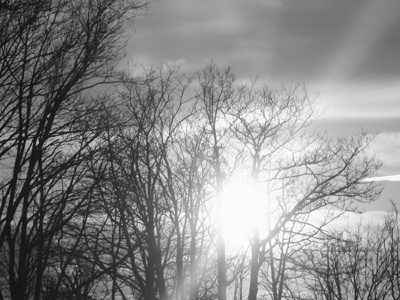 © Emma C., Gardner, MA