Musical Rhetoric
MAG
February 25, 2010
Since the dawn of written words and human culture, people have developed and refined ways of effectively communicating thoughts and ideas. In verbal communication, this is known as rhetoric. Similarly, music has broadened and developed into patterns and flourishes that appeal to the human mind and emotion. Can similarities be drawn between Beethoven's timeless symphonies and Lincoln's famous speeches?

When you listen to a song or other musical composition, the hooks and gimmicks display the same resonance as those of famous written works. Repetition of musical phrases and melodies, for ­instance, serves the same purpose as written or spoken rhetoric. Antithesis, the juxtaposition of opposing ideas, can also be found in music with contrasting themes and variations.

The overall structures of songs are also similar to those of books, with the introduction of new themes, new tones, and opposing ideas all brilliantly displayed through the work of both pen and violin bow. Rhetoric is the icing on the musical cake that makes it lively, tasteful, and inspiring. Chopin composed it, Martin Luther King Jr. spoke it, Rachmaninoff expressed it, and Emerson embraced it. All, knowingly or unconsciously, found the key to unlocking and opening the minds of the people through the effective use of rhetorical elements in their works.

Many recognize the power of rhetoric in written works, yet few ponder why they enjoy the latest hit on the radio. If society further cultivates study into this, a broader understanding of music in its essence will be unlocked.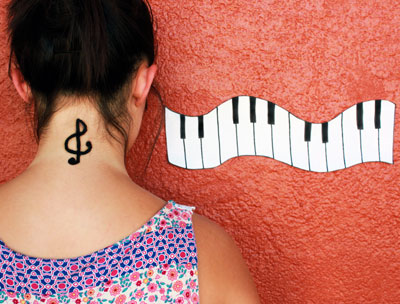 © Lauren N., Denton, TX