Alcoholism: US vs. UK
July 15, 2018
OXFORD—At the Cowley Road Festival, beer bottles littered the streets and many inebriated young people stumbled down the narrow cobblestone paths. Hordes of rowdy, partially undressed crowds filled the roads, and many figures could be seen in the shadows, downing hard liquor and beer, looking out onto the crowds with beady eyes.
Ravital Segal made the choice to join Kappa Kappa Gamma, one of Dartmouth University's sororities. According to a Huffington Post article by Segal, one night, she was blindfolded, put in the back of a van, and told to "chug the alcoholic punch that had been pre-prepared...in individual 64-ounce water bottles." She wrote, "Simultaneously, I was handed numerous vodka shots from the older [sorority] sister sitting in the front seat."
Ravital soon lost consciousness and woke up hours later in the Intensive Care Unit at Dartmouth Hitchcock Medical Center covered in cuts and bruises, with two broken teeth. Upon being admitted to the ICU, her blood alcohol content was .399–.4 BAC being death and coma. As she so poignantly puts it, "I was literally one sip of alcohol away from dying."
The U.S. and the U.K. have contrasting views on alcohol, but both are entrenched in what has become a widespread issue: over-consumption, particularly at universities.
Drinking is part of the college experience virtually everywhere in the world. In the United States, binge drinking is defined as four consecutive drinks for a woman and five for a man. There is much debate regarding the proper stance on alcohol consumption, particularly on college campuses. Some believe that the villainization of alcohol in America makes alcohol more desirable–a forbidden fruit, if you will.
As stated by The New York Times in the article, Binge Drinking on Campus: colleges "inadvertently made it more likely that students would engage in clandestine — and difficult to supervise — binge drinking."
The proper way to broach the subject, others argue, is to be responsible and forthright when discussing alcohol with the younger generations and inform them of the dangers of drinking.
The dispute concerning the proper stance on consumption continues. In order to get a grasp on the subject, it is imperative to look at the results of both systems; the rigid stance on alcohol is rooted in the U.S., while Britain takes a more lenient position.
The most widely known example of America and England's divided views on alcohol consumption are their respective legal drinking ages. The U.S. has an uncompromising drinking age of 21, while the English drinking age is 18, with quite a few exceptions: people of the ages 16 or 17 are permitted to drink wine, beer, and cider with a meal if an individual over 18 accompanies them and purchases the drink. In addition, it is lawful for a child between the ages of 5 to 16 years to drink alcohol on private property, such as their own homes.
In America, however, it is illegal to provide minors alcohol in homes or any other private spaces. What's more, one can receive a fine of $500 to $2,500 and up to one year in jail for deliberately allowing underage drinking to take place at a private residence.
In the U.K., there is a very different system. If the police suspect someone under 18 is in possession of alcohol in a public place, they simply confiscate it without a penalty. Only once an underage drinker is caught three times can they face the possibility of a social contract, fine, or arrest.
Many English universities' policies mirror the country's overall approach to consumption. Oxford University views alcohol consumption as "an enjoyable and harmless feature of student life" and Durham University portrays alcohol as "an enjoyable part of socializing," though both institutions recognize that alcohol can have harmful effects.
The occupants of the city of Oxford had much to say about the drinking issue at the university. Andrew Howard, an employee in the city of Oxford, vehemently believes that the students don't drink safely. Duan Costello, who often sees students at the local pubs, believes that over-consumption could be a result of the college subsidized bars, which make alcohol cheap and accessible to the students.
In the U.S., universities take a different stance regarding the same problem. Harvard University's student handbook deems alcohol an "extreme health hazard." Yale University's alcohol policy outlines the dangers of drinking and their goals concerning consumption; they aim to "create a culture that promotes the responsible use of alcohol among students of legal age, reduce the risks of negative consequences...associated with drinking by underage and legal-aged students, and prevent drinking patterns that lead to the development of life-long alcohol problems."
​
The Dangers of Drinking
More than 80 percent of American youth consume alcohol before their 21st birthday and 44 percent of college students in the U.S. binge drink, says the report, ''A Call to Action: Changing the Culture of Drinking at U.S. Colleges''. According to Drinkaware, a charity that works to prevent alcohol misuse the U.K., in 2014, 38 percent of English children of the ages 11-15 had drunk alcohol at least once.
One effect of excessive alcohol intake is drunk driving. One may think that drunk driving would not be as big of an issue in the U.K. as compared to the U.S., because of public transit; that is not the case–it still happens. 2.1 million American students between the ages of 18 and 24 under the influence of alcohol got into the driver's seat in 2001, according to the "A Call to Action" report.
Drinkdriving.org sheds light on drunk driving in Great Britain; an average of 940 people were killed, and 3,8681 were seriously injured in driving-related accidents each year between 1979 and 2014. Approximately 85,000 people are convicted of drunk driving related offenses each year in just England and Wales, they say. Specifically, in 2014, 240 people were killed, 1,070 seriously injured, and 6,900 were suffered slight injuries.
One of the causes of alcohol poisoning in both countries is binge drinking. According to the Center for Disease Control and Prevention, there are more than 2,200 alcohol poisoning deaths in the U.S. each year – an average of six alcohol poisoning deaths every day. The U.K. has a fair share of alcohol poisonings as well, as evidenced by the statistics of the Alcohol Education Trust, 489 people died from alcohol poisoning in 2013-14.
​
Education: Turning Toward A Better Future
There are negatives aspects to both the drinking cultures in America and England, however, there are positive facets of each system that each respective country can benefit from. Both countries can learn from each other. Perhaps the United Kingdom can learn from the many initiatives that the U.S. is taking to fight overconsumption on college campuses. America can, in turn, learn that treating alcohol as the villain of the story does not necessarily lead to the best results; it can lead to more secretive drinking–bootlegging on a smaller scale. In the end, though, in any given society alcohol is detrimental.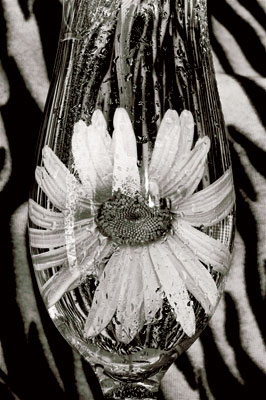 © Garrett M.