Transgender Rights are Violated by the United States Government
March 30, 2015
Abby McCarthy
Halpin, 4/1/15
Transgender Rights Are Violated in the United States

Forty-one percent of transgender people in the United States have attempted to commit suicide. Discrimination and stigma trigger many transgender people's decision to take their own lives. Transgender people face hate crimes, limited job opportunity, and unfair rejection from housing and numerous services. Rampant hate against gender minorities across the United States must be addressed. The Fourteenth Amendment of the Constitution prohibits, "No state shall make or enforce any law which shall abridge the privileges or immunities of citizens of the United States; nor shall any state deprive any person of life, liberty, or property, without due process of law; nor deny to any person within its jurisdiction the equal protection of the laws." Unfortunately, the United States Constitution is merely a prop. Life and liberty are not enjoyed by the transgender population. It is time to protect all citizens. The United States government needs to establish laws that strike down all discrimination against gender minorities on the national, state, and local level to protect everyone within its jurisdiction .
Transgender is an umbrella term for people whose gender identity or expression significantly diverges from their sex assigned at birth. Some transition directly from one gender to the other, such as from male to female. Others transition into non-binary genders, which are genders other than male or female. Cisgender people are those who feel normal and comfortable as their male or female sex assigned at birth. Dysphoria is emotional pain from feeling out of place in one's assigned sex. While genital reconstruction surgery helps some people ease dysphoria, many transgender people do not pursue it. Hormone therapy, binding, makeup, hair, and clothes are methods of altering physical appearance to match internal gender. Stigma harms transgender people through sexualization and various stereotypes. Transgender people do not try to "trick" others when they simply behave and present as their true selves. They have preferred names and pronouns that should be respected. Transgender people may be perceived as "different" or "weird", but they are normal human beings.
Ninety percent of transgender people face discrimination based on their gender identity. Many are victims of hate, violence, and harassment. Fortunately, the Matthew Shepard and James Byrd Jr. Hate Crimes Prevention Act was signed by president Barack Obama on October 22, 2009. This act expanded the 1969 United States Federal Hate-Crime Law to cover gender identity, disability and sexual orientation. Statistics on these hate crimes were mandated and made public. Unfortunately, this act only covers hate crimes prosecuted on the federal level. Only sixteen states have hate crime statutes that cover gender identity. Therefore, the majority of United States citizens are not legally protected from assault based on gender identity. According to the National Coalition of Anti-Violence Programs, three transgender women were murdered in Ohio in 2013. NCAVP reports include fourteen other hate-driven incidents against Ohio's transgender population that same year. The Federal Bureau of Investigation reported that no gender identity hate crimes occurred in Ohio in 2013. While the FBI reported only 33 such attacks in the entire country that year, the NCAVP recorded 344. Incidents reported do not include closeted transgender people, those who did not report their stories to the police, or accounts that were ignored by authorities. False statistics conceal this problem. In 34 states, hate crimes that target gender nonconforming people are ignored. The United States government does nothing to coerce these 34 states to crack down on these assaults and attacks. Criminals deserve punishment to deter future brutality. Hate crimes against transgender people deserve perpetration and public attention. For example, according to Injustice at Every Turn, 64 percent of transgender people have been sexually assaulted. We need to raise awareness and fight the harassment. Sadly, due to poor legislation, transgender Americans are victim to a greater number of heinous hate crimes.
Not only do state and local law enforcements neglect hate crimes based on gender identity, discrimination comes from the law enforcement. In the spring of 2013 in Phoenix, Arizona, transgender woman Monica Jones was prosecuted for manifesting a plan to engage in prostitution. The officer arrested her without evidence and called her a man several times. He claimed her clothes and appearance clearly indicated she was a prostitute, and that the neighborhood has a reputation for prostitution, so therefore the arrest was preventative. Jones served thirty days in jail for her "crime" of walking down the street. Monica Jones is not alone. In fact, 22 percent of transgender people who have interacted with police officers reported harassment from officers because of their identity. Police raids and law enforcement violate the Fourteenth Amendment when they target gender minorities. Equal protection under the law is abandoned. While profiling based on gender nonconformity is prohibited on the federal level, it is another form of discrimination that is legal in most states and communities. Transgender people deserve protection against profiling and equal treatment from law enforcement.
Employment discrimination is a serious problem for transgender people. Title VII protects citizens against employment discrimination based on sex and gender stereotypes, but not gender identity. When Ann Hopkins' promotion was denied because she did not fit sex stereotypes, she brought her case to the Supreme Court. In Price Waterhouse vs. Hopkins of 1989 the court ruled in Hopkins' favor, six votes to three. In a similar case in 2005, the Library of Congress revoked Diane Schroer's job offer when she began to present as feminine at work. Three years later, D.C's Federal District Court ruled that discrimination based on gender change is included in sex discrimination. Yet again on April 20th, 2012, the same thing happened. Mia Macy was denied a job at the Federal Bureau of Alcohol, Tobacco, Firearms and Explosives because of her gender identity.  In Macy vs. Holder, The Equal Employment Opportunity Commission found that Title VII also protects transgender people from employment discrimination on the federal level. All these courts took appropriate action, but no new laws were passed by Congress to extend protection against employment discrimination. Employment discrimination based on gender identity is perfectly legal and prevalent in many states and towns. Out of thousands of transgender respondents surveyed by Injustice at Every Turn, 25 percent reported losing a job because they diverged from gender expectations. Justice should not be reserved for federal level cases. The Fourteenth Amendment is clearly violated because fair employment is only protected for some people in certain situations. Explicit and comprehensive legal actions are necessary to stop employment discrimination on all levels.
Because of poor legislation, transgender people are denied several basic human rights including housing, proper medical care, and access to public bathrooms. According to the Department of Housing and Urban Development, 11 percent of transgender people have been evicted due to bias, and 19 percent have experienced homelessness. At homeless shelters, more than 50 percent were harassed by staff or other residents, and more than 30 percent were completely turned away. Similar to how our government "keeps statistics on" hate crimes against transgender people, there are likely far more transgender people without homes than what is known. It is nearly impossible to survey people with no residency or access to homeless shelters. If the United States government created a law to prevent housing discrimination, more people would have a place to stay. Instead, both children and adults are tormented at shelters. People are forced to sleep on the streets because no laws protect against such discrimination.
Gender minorities do not receive proper medical care. Some medical health professionals turn people away because of their gender identity. In 2011, The National Center for Transgender Equality and the National Gay and Lesbian Task Force reported that 23 percent of openly transgender people were denied service. While the United States works towards affordable healthcare for everyone, people who can afford to pay are completely turned away. Even worse, 28 percent were victims of verbal abuse, harassment, or violence from a medical professional.  Hospitals and clinics can be dangerous places for those who need them most. Even when health care was available, more than half of transgender people had to teach their medical care providers about services they required. Clearly, medical professionals are not trained to give appropriate treatments like hormones and other needs that are specific to transgender people. Distressingly, freedom from physical and emotional pain is reserved for cisgender people.
Using the bathroom is yet another human right that transgender people are denied. In the town of Fayetteville, Arkansas, reality television star Michelle Duggar lobbied vehemently against the introduction of an anti-discrimination ordinance. She claimed it would allow, "males with past child predator convictions that claim they are female to have a legal right to enter private areas that are reserved for women and girls." Transgender women are not men or sexual predators in disguise. They are women who want to use the bathroom with other women. Transgender people often behave and present themselves like other people of their gender to ease dysphoria. Using a preferred bathroom is part of feeling normal and comfortable. Transgender women can feel unsafe and very out of place in the men's restrooms. Transgender men are generally not welcome in the women's room. Non-binary people can feel threatened in either bathroom. Gender neutral restrooms provide the ultimate solution when they are available for everyone. However, most buildings lack gender-neutral restrooms. Where are gender minorities supposed to go? Many are forced to simply forgo public restrooms altogether. Imagine never being able to use the bathroom at school or work. Gender exclusive bathrooms are a threat to many. On August 5th 2014, assistant city attorney Blake Pennington responded, "using the bathroom is a basic human function, and denying that to a person is inhumane… The acts perpetrated by the criminals in those stories will continue to be criminal acts." Inclusive bathrooms are a human right. Pennington and others rallied together, and on August 13th of 2014 the ordinance was vetoed.  States like Arkansas legally neglect transgender people with an abusive lack of anti-discrimination laws. Anti-anti-discrimination laws can be disguised as religious protection laws. In states that do not legally protect gender minorities, other communities should follow Fayetteville's example to strike down laws that threaten human rights. Everyone should have access to restrooms regardless of their identity. Transgender people deserve access to their preferred restrooms.
In 1989, Price Waterhouse vs. Hopkins protected people from sex stereotypes on the federal level. In 2009, The Matthew Shepard Act allowed and encouraged hate crimes against transgender people to be federally prosecuted. In 2012, Macy v. Holder guarded against employment discrimination for government jobs. If the Supreme Court ruled that sex stereotyping is unconstitutional, why is discrimination based on gender identity allowed? The United States should follow California's example. The Gender Nondiscrimination Act took effect on January 1st, 2012. Transgender people in the sunshine state access homeless shelter facilities, equal employment opportunities, the right to preferred gender expression at work, restrooms, and many public services under this law's protection. Now the United States government must create laws that protect all Americans. Transgender people deserve freedom from hate crimes, equal employment opportunity, and equal access to public and private services in every state and town. People of all genders deserve equal treatment under the law. The Fourteenth Amendment needs to mean something. We must enforce our Constitution to protect the rights of all citizens.

Works Cited
"FAQ: The Gender Nondiscrimination Act." Transgender Law Center. N.p., n.d. Web. 29 Mar. 2015.
Gill, Todd. "Fayetteville Passes Civil Rights Ordinance." Fayetteville Flyer RSS. Fayetteville Flyer, 22 Mar. 2015. Web. 22 Mar. 2015.
Grant, Jaime M., Ph.D., Lisa A. Mottet, J.D., Justin Tamis, D.Min., Jack Harrison, Jody L. Herman, Ph.D., and Mara Keisling. Injustice at Every Turn: A Report of the National Transgender Discrimination Survey. Rep. D.C.: Washington: National Center for Transgender Equality and National Gay and Lesbian Task Force, 2011. Print.
Grossman, Joanna L. "The EEOC Rules That Transgender Discrimination Is Sex Discrimination: The Reasoning Behind That Decision." Verdict. Verdict, 30 Apr. 2012. Web. 22 Mar. 2015.
Holden, Dominic. "FBI Understates Hate-Motivated Attacks on Transgender People." BuzzFeed. BuzzFeed News, 8 Dec. 2014. Web. 18 Mar. 2015.
Kellaway, Mitch. "WATCH: Ariz. Activist Convicted of 'Walking While Trans' Will Appeal." Advocate.com. Advocate, 26 Nov. 2014. Web. 18 Mar. 2015.
"Obama Signs Hate Crimes Bill into Law." CNN. The Cable News Network, 28 Oct. 2009. Web. 10 Mar. 2015.
Ohlheiser, Abby. "Listen to Michelle Duggar's Anti-anti-discrimination Robocall." Washington Post. The Washington Post, 19 Aug. 2015. Web. 03 Mar. 2015.
Paquette, Danielle. "8 Critical Facts about the State of Transgender America?." Washington Post. The Washington Post, 22 Jan. 2015. Web. 05 Mar. 2015.
Reyes, Emily Alpert. "Transgender Study Looks at 'exceptionally High' Suicide-attempt Rate." Los Angeles Times. Los Angeles Times, 28 Jan. 2014. Web. 13 Mar. 2015.
Thompson, Ian S. "DOJ Solidifies Protection for Transgender Rights." American Civil Liberties Union. American Civil Liberties Union, 1 Dec. 2015. Web. 03 Mar. 2015.
Thompson, Ian S. "New DOJ Profiling Guidance: LGBTQ-Inclusive, But Inadequate." New DOJ Profiling Guidance: LGBTQ-Inclusive, But Inadequate. American Civil Liberties Union, 11 Dec. 2014. Web. 03 Mar. 2015.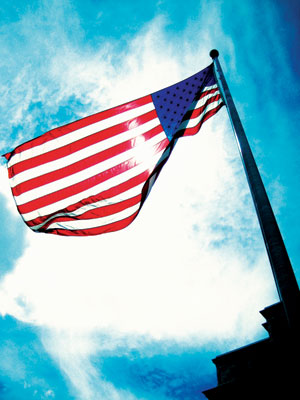 © Seita O., Palatine, IL