Marlie's New Face
December 4, 2012
Have you ever heard of Marlie Casseus? She was a young girl that lived in Haiti that hid away from the world. You know why? Because there was a 16 pound tumor growing on her face. She couldn't stand to go outside because she could see the fear on the other kids faces.
Marlie suffers from Polyostotic Fibrous Dysplasia; a genetic condition that replaces her bones with connective tissue, and she couldn't eat because of the tumor pushing out her nose and mouth and closing around her windpipe and beautiful eyes. Marlie was slowly dying and all her family could do was wait. But two Haitian nurses heard about her. The Eugene twins came to Marlie's house and helped her become an International Kids Fund Patient. Marlie had her first operation in 2005 in America which lasted for 17 hours and removed much of her facial mass and replaced some of her jaw with platinum. Her face was much better; but she still had a long way to go.
Marlie had seven surgeries by 2009. But as of this year her tumor is growing back.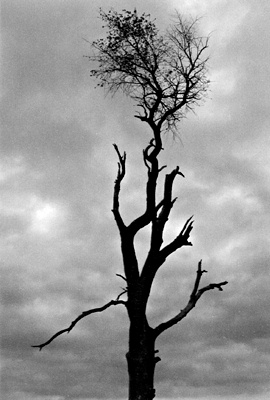 © Cassie H., Carmi, IL