Swing States Breakdown: Ohio
October 13, 2012
Ohio

Electoral Votes: 18

Governor: John Kasich (R)

State Legislature (Upper House): Republican (23-10)

State Legislature (Lower House): Republican (59-40)

Senator: Sherrod Brown (D)

Senator: Rob Portman (R)

U.S. House of Reps. Majority: Republican (13-5)


I'm sure a lot of you have been waiting a long time for this one. It is Ohio after all! Another classic swing state, Ohio and its residents have enjoyed their status for as long as anyone can remember. Ohioans have also proved their worth as being a "bellwether" for the rest of the nation. Since 1944, Ohio has sided with the losing candidate only once, opting for Nixon over Kennedy in 1960.


But that was Ohio then, and this is Ohio now. And the Ohio of the 60s was much different than the Ohio we know and love today. But what makes Ohio so violently swingy? Why do its residents seem to have a physic ability to determine who the next leader of the free world is going to be? Don't worry, I'll do my best to answer all of these questions in due time.


First, let's start with advantages and disadvantages. Barack Obama has a solid advantage in the fact that geographically Ohio keeps close company with Democratic states. Many states in the Upper Midwest (i.e. Michigan, Illinois, Minnesota, etc.) traditionally have voted Democratic, though in past elections, some may have shown signs of the reversal of such a trend.


Ohio has long been known for strong, heavy-hitting unions; staunch allies of Obama. In addition the automobile industry (and industrialism in general) is a large part of Ohio every day life, and many blue-collar workers inhabit the state; all will be likely (if not inclined) to give their votes to Obama on November 6th, seeing as he approved the $800 billion bailout to General Motors and other automotive companies.


Mitt Romney however, is not without a battle plan. Odds are he'll call on the voters who swept in Republican Governor John Kasich, as well as majorities to both houses of the state legislature in 2010. I think that Romney may also try to make something out of Senator Rob Portman, considering that many people believed that Portman was on Romney's short list for possible VP picks.


So who's got the Buckeye State? Right now, I think that Ohio is more or less a toss up, with both candidates pretty evenly split as to their support. Romney needs to win in Ohio for its 18 electoral votes, as well as the symbolic fact that no Republican has ever been elected without the state in their corner. Obama also needs the votes, but if he can pull off more likely wins in Pennsylvania and Michigan, he won't need Ohio as bad as Romney now does.


In the end, I think that whoever has the final spurt of momentum will garner Ohio and its votes. Right now that would mean Romney. However, if Obama is able to swing the momentum back to his side in the last weeks, I don't think Ohio is that far out of his reach. In fact, in most recent polls, Obama still has the slightest of edges.


Either way, as it has been for nearly the past sixty-eight years, whoever Ohio throws its support to will likely win the election. However, there is room for both sides to lose Ohio and still win the election. For Romney that probably means taking a state like Wisconsin, and for Obama a state like North Carolina. So who knows? Maybe we're in for history here. Maybe Ohio won't side with the winning candidate for the first time since the 60s. Maybe an anomaly will cross our paths this election cycle.


But like, I said. Who knows?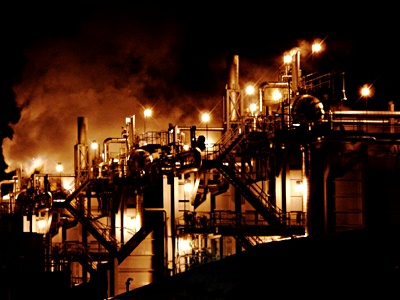 © Greg K., New Lenox, IL