Swing States Breakdown: New Hampshire
October 12, 2012
New Hampshire

Electoral Votes: 4

Governor: John Lynch (D)

State Legislature (Upper House): Republican (19-6)

State Legislature (Lower House): Republican (293-105-2)

Senator: Jeanne Shaheen (D)

Senator: Kelley Ayotte (R)

U.S. House of Reps. Majority: Republican (2-0)


Well, one of the least talked about swing states has to be New Hampshire. While it is geographically surrounded by predominantly Democratic states, New Hampshire for some time has enjoyed keeping people guessing.


Obama has to be thinking that his chances here are pretty good, considering that historically New Hampshire has voted for a Republican only once in the past five election cycles, opting for Bush over Gore in 2000. Now normally I wouldn't specifically pluck out a single election and compare it to another with such conviction, but I feel due to the overwhelming closeness of the 2000 election, I must.


In 2000 George W. Bush beat Al Gore in the state of New Hampshire by only one percentage point, 48% to 47%, with the other five points going to various third party candidates. This vote seems to be similar to how the nation looked in 2000, with neither candidate having a very obvious advantage, which coincidentally is a near mirror image as to how the 2012 election is shaping up in some areas.


Another factor of importance for New Hampshire was that in 2000 the electoral vote stood at 271-267 for Bush when the dust cleared. Had New Hampshire's four votes been flipped the other way, we most certainly would've had a President Gore instead of a President Bush. The thing that the one point differential emphasized was that though Florida was the real center of attention in 2000 (and as such became one of the most notorious swing states ever) New Hampshire could've been just as easily disputed.


However, we must realize is that this is not 2000, and though New Hampshire has the potential to tip the electoral balance, a state with a larger cache of votes (such as Florida or Ohio) is more likely to do so. Though if New Hampshire were to be paired with another very close state; say Iowa; then their combined votes would definitely carry more clout. If a single candidate could take this combination of votes, it would be enough to match up to a single heavier state, such as Wisconsin or Colorado.


As to New Hampshire's electorate, the African American population increased the second most in the state in 2010, second only to Asians. That minority increase will surely embolden Obama supporters and help his cause in this state.


Romney will also try to make a stand here, relying perhaps on the fact he has a summer home in the state, as well as the close proximity of Massachusetts where Romney was governor for four years.


But in the end, someone's gotta win, so who'll it be? It's going to be a tight one (perhaps tighter than anywhere else) but I think that I've got to side with Romney here. He's been pushing hard here for support, and in some of the most recent polls, he's actually been beating Obama quite handily by about four percentage points.


Obama may still have a chance here, and in other states that he is flailing in, but he will have to step up his debate performances. The debates are the final alley-oop in the presidential election, and the Obama-Biden ticket has so far been unable to deliver; all the way from Obama's lackluster first debate against Romney, to Joe Biden's overzealous and borderline rude performance against VP hopeful, Paul Ryan.


Then again, there's still a little more than three weeks left until the election. And we still haven't gotten an official October surprise yet so, who knows? Anything is possible.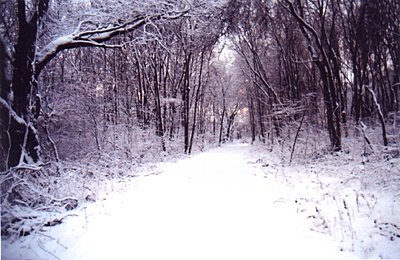 © Thomas W., Scituate, MA