Swing States Breakdown: Virginia
October 7, 2012
Virginia

Electoral Votes: 13

Governor: Bob McDonnell (R)

State Legislature (Upper House): Republican (20-20)

State Legislature (Lower House): Republican (68-32)

Senator: Jim Webb (D)

Senator: Mark Werner (D)

U.S. House of Reps. Majority: Republican (8-3)


Virginia is another one of those states that had you claimed that it would be a swing state here and now, back in 2006, you probably would've been called crazy. However, now that Virginia has been officially thrown out of its "safe" status, and into a "swing" status, both candidates are eager to take it and call it their own.


Virginia had been a Republican stronghold from 1952-2008, voting for a Democrat only during Lyndon B. Johnson's landslide win against Barry Goldwater in 1964. So the question is this; was 2008 a turning point, or another anomaly like 1964? Well let's compare, shall we? In 2008, Obama beat McCain by about seven percentage points. In 1964, Johnson beat Goldwater by about eight percentage points. Not much difference, eh? In neither election was there a true landslide for either candidate. Both times, things were relatively close.


So while Romney may have the "one time deal" thing going his way, Barrack Obama isn't down and out yet. I believe that he'll rely on again, just as he did in 2008, a slowly growing African American minority in the northern parts of the state, as well as Virginia's many urbanized areas, such as Richmond, and Arlington (a city very close to die-hard liberal, Washington D.C.).


However, it seems that while Obama has to hobble together a coalition force to take on the Romney-Ryan ticket here in Virginia, Romney is already ahead of the game. He has his old time Republican base to rely on, as well the newly founded Tea Party movement that showed its force in full colors in the 2010 midterms.


So who'll take Virginia, home to the first permanent English settlement on the continent? One of the oldest and proudest states of all? Most still say it's a neck and neck, and as of right now I do agree, but I think that Romney has a slight edge here. After all, one of the only reasons that the Obama campaign did take Virginia by an acceptable margin was because of the fact that the nation seemed in need of "hope and change". Now four years later, with a sluggish economy, and a still higher than expected unemployment rate, Obama's well of "hope and change" has all but dried up, quite clearly represented in his lackluster debate performance only a few nights ago.


However, if Obama by some chance is able to mount a sort of comeback campaign in the next few weeks, then perhaps he could sweep Virginia out from under the Republican hopeful. However I wouldn't stay up waiting, and I'll stick to my guns when I say that I think Romney's the guy that this state will take.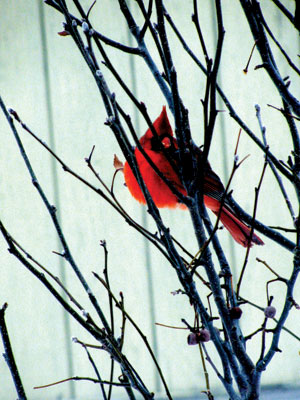 © Trent M., Centerville, IA