Helpless Captives Of The Zoo.
April 20, 2011
A zoological garden-a place where animals are kept to be studied, conserved and displayed. You may find a majority of people, most of which are parents of young children and commercially orientated people encouraging the idea of zoos, but because I am a nature loving person and I also have intense interest in zoology, I confidently present the seemingly contradictive face of the public zoos.
Let me first ensure to acknowledge you that I am strictly against animal lock-ups. I am, quite alot of times, persuaded to think about the value of a zoo. Is it to satisfy the human curiosity? to entertain? or to educate? Oh yes! educate. As far as my believes are concerned, I think education should be a source of turning the mirrors into windows not the other way round! In simple words, education makes one selfless rather than being more selfish.
I vividly remember my last visit to a zoo, though the animals were all healthy, there was only one problem...the big bars that limit the locomotivity of the poor creatures. This is the only reason why I support the existence of safari parks rather than typical zoos (most of which do not even provide necessary needs of the animals) The animals in a safari park can be protected, wander and feel independent yet giving all the benefits of a typical zoo.
In the end I would request the managers of the zoos to put themselves in their captives shoes before taking up their responsibility. Wildlife is no business it is an independent ethnic group we all are accountable to take care of.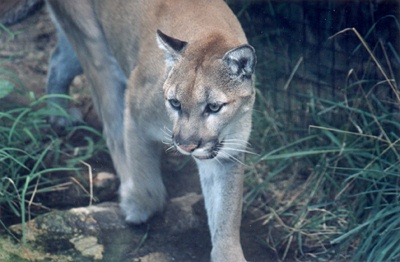 © Kasey W., Sanbornton, NH