We're not Politically Knowledgeable Enough for This
January 3, 2011
Family, Friends, and Fellow American's,

I come here today to bring attention to the voting age in the United States of America. In today's world the day you turn 18 you gain the right to legally vote in any election from that point on. Though most people refer to it as a right it is time to step up and realize that it is rather a privilege. As Americans we are honored with the privilege to be able to vote and have a say in who will lead our town, state, and country. The people representing these regions are the ones who will essentially lead us to a positive or negative outcome at the end of their term in office.

As a teenager who in a little more than a year will receive the privilege to vote in the elections I must say that I do feel I am not completely ready for this task. Less than nine months after I receive the privilege to vote I will be asked to vote in the 2012 Presidential election, voicing my opinion on who should become the next President of the United States of America. This President would essentially be the one to lead my country through the next four years either making a better future for the country or destroying it. How this President gets into office all depends on the votes of my fellow citizens. To think that one vote from the wrong hands could change the future of the United States is something that we should be thoroughly concerned about.

To think that there will be MANY first time voters in the next Presidential election is something that we should be even MORE concerned about. In my personal opinion 98% of first time voters probably know nothing about the candidates running for office and rather base their choice off of who their parents tell them to vote for or simply whichever name looks good on the ballot. Maybe they saw some brightly colored campaign ads around town earlier in the week and recognize the name from the signs on the ballot, therefore voting for that person just because it is a recognizable name. I do not believe that the majority of 18 year olds in the United States understand the importance of voting in these elections. Nor do I believe that 18 year olds are politically knowledgeable enough to do so. Now don't get my wrong, there are those small percentages of 18 year olds who do have a strong knowledge of politics and of the candidates running for office, just remember my emphasis here when I said SMALL PERCENTAGES of 18 year olds.

The high school years are when teenagers are required to take classes such as American History, Civics, Economics, World History, etc. These classes are designed to give students the basic knowledge of our world throughout history and essentially what led us to where we are today. Through classes similar to Civics and American Politics students are taught about the political aspects of our world, the past Presidential candidates, who succeeded, who failed, and how the political system evolved over time. A student who really grasped the information from this class could essentially have the basic knowledge required to research future candidates who were running for office and this student could very well have a good idea on who to vote for based on which candidates they believed would have a better impact on society and our country as a whole.

On the other hand though we have the student who paid no attention in class and who barely even passed the class because they were not interested whatsoever in what was being taught. Now we have this student voting in the Presidential election as well as the student who was mentioned previously who has a profound knowledge of the Presidential candidates. Looking at the information that I have just provided to you it is clear to see that the student who didn't pay attention in class is probably the one who is going to vote at random, choosing whoever they want not knowing really anything about the candidate's running for office.

Now because we just placed this MAJOR political decision in the hands of some not-so-knowledgeable teenagers we could essentially end up with a President who has NOTHING to offer for our country and this President could be someone who fails tremendously at leading our country towards a better tomorrow.

It doesn't matter how we go about solving this issue, all that matters is that we take a serious look at how we can correct the problem. This is our chance to educate teenagers all across America on the importance of voting and the importance of understanding what it means to vote. To educate them about the privilege of voting will essentially have a VERY large impact on our country. Voting is something that needs to be taken seriously and I don't believe that the majority of 18 year olds do that. Through our everyday lives we are faced with different things that have been given to us as rights, however, voting is something that is handed to us as a privilege, a privilege that is treated like dirt by many Americans. Many Americans don't even see the importance in voting. How they cannot understand this importance is beyond me. As Americans we hold the privilege to have a say in who runs our country, and to just throw that privilege out the window is APPALLING.

I want to leave you today with the thought of the future. I believe that my generation has the ability to impact this world in a positive way. And on this occasion I believe that it is time to step up to the plate and educate our fellow citizens of the importance of the privilege we call a right…which is voting. Let us prepare all those teenagers who will be old enough to vote in the 2012 Presidential election, let us come together and understand the different Presidential candidates. Let us understand what our country needs, and who is going to have a better impact on it. I challenge you to start with yourself, by asking yourself if you are knowledgeable enough to handle this major task of choosing the next President of the United States of America.

I hope that I have inspired you to dig deeper into the world of Presidential history. I hope that you have realized the importance of this issue and I hope that you will join with me in educating teenagers on the importance and the privilege of voting. It is something that needs to be taken seriously and I am positive that we can make a change. I thank you in advance for you help and efforts to better the future of our country.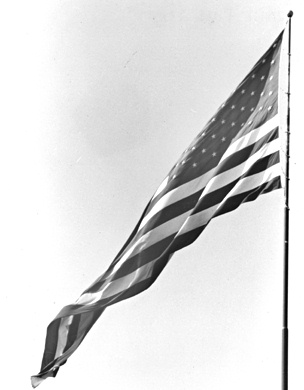 © Lauren B., Highland Village, TX