The Mosque That Should Be Built
August 30, 2010
Lately, there has been a huge controversy about an Islamic mosque being built a few blocks away from Ground Zero, the sight of 9/11.

Personally, I think that it is perfectly fine for a mosque to be built there, and that if people have a problem with it, they are just being racist. It's not like the terrorists are building their headquarters there!

The reality is, no matter how much people protest, Muslims have as much right to build a place of worship as any other religion. If a catholic church was being built, no one would bat an eyelash. The mosque is being built a few blocks away from ground zero, not at ground zero. People are blowing the location of the mosque out of proportion. I recently watched a video, and it took the reporter two minutes to walk from one location to the other, and the video was speeded up.

This piece of controversial news should not have been a piece of controversial news. It is just like how Muslims are almost always given extra security screening when they go to airports. 9/11 was a tragic time, and of course I hate the terrorists, but I think people who make the stereotype that all Muslims are terrorists are bigots.

The first amendment on the Bill of Rights states that everyone has the freedom of religion. Is it now unconstitutional to practice that amendment?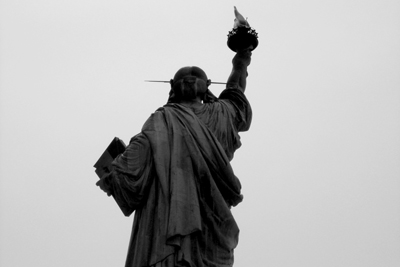 © Conor G., Harvard, MA