The Constitution vs. Vietnam
September 12, 2009
Of the 8 million American soldiers who fought in Vietnam, more than 2.5 million were drafted. Even worse, of the 11 million Americans who fought in WWII, over 7 million were drafted. A military draft is considered unconstitutional on so many levels. It violates some of the rights given to us by our own country. Of those rights, involuntary servitude and life are the ones that are hurt the most. A military draft also disrupts the beliefs of its own people, selfishly putting the government's views and beliefs ahead of everyone else's.
A military draft violates an individual's right to life, given to them by our very own constitution. As Americans, we were given certain rights by our government, not only in the constitution, but in the CDV's as well. The freedom of life is clearly defined. "A person's right to life cannot be violated except if their life or the lives of others are threatened." Taking that information, who decides when our lives are threatened? The government could declare war on a country that hadn't even attacked us. They could just declare a war anytime they pleased and if our people didn't sign up voluntarily, the government could propose a draft. Something about that just doesn't seem right. Logically, if one major function of a government is to protect the rights of it's people, it cannot claim a title on their lives in exchange for that protection. The government shouldn't be able to use its own country's young men as battle tools. Gambling is a very dangerous game, especially if a person's life is at stake (or several million lives).
Another reason why a draft would be unconstitutional is the argument that a draft promotes involuntary servitude, which, if I recall, was abolished by the 13th amendment. Involuntary servitude is a condition of being labored against your will. Just as African-Americans were forced into slavery throughout the 1800's, many young Americans were forced into the Vietnam War. Some men may support the war, that's great, let them fight it. If they have the determination, strength, and willpower to sign up for battle, then they should be the ones to fight for our country. We usually fight to defend ourselves, which is why we like the biggest and strongest weapons, right? The same could be said for soldiers. How well is a 19 year old kid going to be able to defend you if he was forced into a war he didn't support, had no previous knowledge or experience, and would rather be shot than take the life of another person? Will he be able to withstand the pressure and do what he is trained to do whether he feels it is right or not? Will he be able to pull the trigger on his enemy before his enemy does the same to him? These questions seem absurd, because the answers are so bluntly obvious to any normal human. He is not going to be able to protect his fellow soldiers, he is not going to be able to withstand the pressure, and he is not going to be able to "kill or be killed". Why would our government wan to take the chance at causing so many deaths that could have been avoided?
In a way, a military draft would slightly resemble a dictatorship. In a country where it's people are supposed to be free, there is always the possibility that it's government will declare a war at its own discretion. If not enough men volunteer, the government will, most likely, issue a draft. That would force millions of young men to fight in a war they may or may not believe in, nor understand. The consequences of refusal are not exactly fair, either. If you refused to go into the war after you'd been drafted, our government would throw you in jail. We've been taught that Americans have the right to think, act, and speak freely, as long as no harm comes from it. If you don't agree with the war, why should you have to fight in it? If a person doesn't share the same beliefs as the government, why should they have to act upon them anyway? Hitler had his own beliefs that some individuals didn't believe in. Those individuals were murdered. How is a draft any different? Sure, maybe our consequence is not as intense, but the damages are just as severe. The families of those individuals were probably devastated, just as the families of the boys who were sent to war were. They have no way of knowing if their son is going to make it through another day, and for what? For refusing to act upon the beliefs of the person or people with in charge. Our country is not as free as they like to pretend.
In conclusion, a volunteer army is the most practical way to go about defending a free country. 60% of the country's men don't sign up for a reason. Forcing them to do so takes away their individual rights, whether it be the right to life, or the right to do as they please, so long as they are not putting lives in danger. If anyone is putting lives in danger it is the government. It also resembles a dictatorship, which is the complete opposite of the democracy that we are supposed to be. If a country decides there is probable cause for a war, whether it is in self defense or to join sides with another country, it's not likely that they will get many volunteers. A volunteer army promotes peace and unity throughout the country.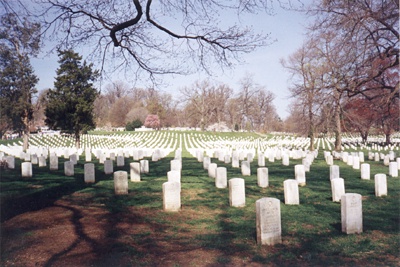 © Steve A., New Port Richey, FL