Pretty?
MAG
Sometimes I wonder what pretty is. I wonder if it is a certain curve, a piece of art, or a body. I wonder if I have missed out on the perfect line with this perfect curve. My art is written or oral, and my body's curves seem rather different from what I have heard considered pretty ... some curves aren't curved enough, some are curved too much.

I wonder, too, if pretty is a certain color. Pretty art has bright colors, right? That's what they told me in elementary school. Whenever I would color a picture, it was only hung on the board if it had bright, deep colors. I am about as white as they come. The only bright color on my face has been painted on by me with cheap blush and bronzer. Does that mean I am not pretty enough? Not acceptable?

Perhaps pretty is a mood. Art that is pretty brings a joyful glow to people's faces. Pretty things are happy things. I have been happy, but perhaps it has been overshadowed, even cancelled out by, my vast range of other emotions ... emotions too raw, ugly, and dirty to be considered pretty. My emotional bruises and scars are more ugly and almost too real to be considered pretty in this sense.

People have always believed in this idea of "pretty inside and out." What does that mean? Am I pretty inside? I couldn't tell you. I think I am rather broken on the inside. Broken things aren't usually pretty. And am I pretty on the outside? Not judging by curves or color. So how can a 16-year-old believe her friends and family when they tell her she is pretty? How do I believe that?

Honestly, the only answer I feel I can give myself is that a person will never know how pretty he or she really is. And perhaps pretty is the wrong angle by which to measure ourselves. My worth is not my beauty.

My worth instead is the artist's opinion of his work. That artist knows what emotions he is conveying. He knows what is pretty to him. He works hard to make his work not just pretty, but radiant. If the artist finishes a work that he believes is acceptable, he will let it radiate with the rest of his masterpieces.

The artist doesn't show the beauty of his work because he feels sorry for it, or because someone else thinks it's pretty. He lets others see his work because he finds it beautiful and worthy. My artist has made me a radiant masterpiece, and that is my worth. So I don't understand pretty. And that's okay, so long as my artist understands, and thinks that I am a complete work.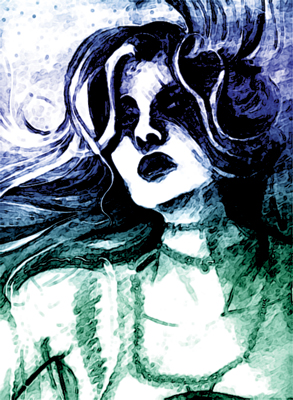 © Anonymous