Sophia Cunningham
May 1, 2019
Summary:
Sophia Cunningham is inspired by my love for mystery and crime. I have always been a huge fan of crime TV shows or murderous movies. I wanted my writing to replicate the feeling I get from watching these TV shows and movies. In doing so, I had to create a story that was out of the ordinary and unpredictable, that would leave the audience on the edge of their seat.

I tend to write in the first person with significant insight into the character's thoughts. I feel like this goes hand in hand with the genre of my writing.

Flannery O'Connor is not only the author I most look up to, but she has also had the most influence on my writing. With such chaos and emotion in my piece, I wanted to make sure I had a good balance of realism and drama. I turned to O'Connor to attempt my first full short story and tried to employ all the techniques she used. I admire O'Connor for her success when it comes to character development. I knew in my piece wanted my main character to develop or change in some sort of way by the end of the book. The leads into one of the larger themes that can be identified in Sophia Cunningham, loss of childhood innocence. Sophia and the main character go from being these young innocent girls who are sheltered from the cruel world by their innocence. It is only when the main character faces a violent rude awakening that she realizes the world is not a perfect place at all. This moment is pivotal in my story as it serves to highlight my main theme, loss of innocence, as well as show a major development in my character.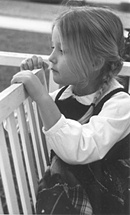 Lucy H.
Sophia Cunningham