The Night of October the Tenth.
January 11, 2019
Summary:
Credence Warrren, or addressed as Mr.Warren, becomes possessed of a agressive, heinous spirit, or devil. He murders his wife with a bloody knife, and tries to kill his son named Danny. Danny then runs within the cellar, as supernatural occurences seem to happen. Rats scutter their way from a hole amongst the wall, and piles above Danny heads. Once Credence goes back upstairs, Danny gapes to see the rats begin to eat each other. He grabs a strip of wood and walks upstiars. He finds the hallway weeped in red, ozzing blood. Horrible, terrible, blood! Credence leaped from a bedroom and tries to stab Danny, but Danny hits him over the head with the bat. Mr.Warren then dies along the floor, as Danny goes into his parents room to dial the numbers of 911.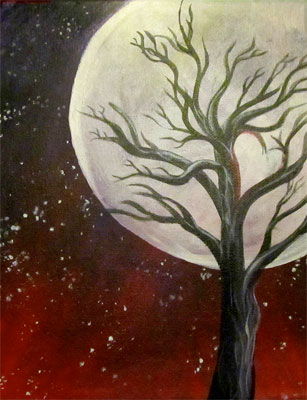 Aiden P.
The Night of October the Tenth.