In the Gray Places
February 28, 2011
Summary:
In Liath's world, light and darkness cannot coexist. So she has been taught, and so believe the warring peoples, the lightlings and the darklings. Each race is led by a fallen angel: one called Day, and the other Night. And yet, Liath is a child of both worlds, raised as a lightling by her grandmother Oriana and trained as an unwilling darkling warrior by Night himself. Plagued by guilt over her accidental role in Oriana's death and shame that her darkness powers threaten to overcome her light, Liath vows to escape and help the lightlings destroy the darkness.

Fleeing captivity at Night's castle proves to be the easiest part of Liath's journey: when she reaches the Palace of the Sun and finally joins Day and his lightlings, she discovers that the line between good and evil may not be as defined as she believes. To make matters worse, an irritating and disconcertingly powerful darkling named Kirwin has followed her to the Palace, and Liath may not be able to stop herself from falling for him.

But with a great battle approaching and the darklings on the march, time is short for Liath to instruct the lightlings how to defeat the darklings once and for all—and to reconcile the light and darkness within herself. As Liath becomes increasingly confused, one thing is certain: only she can tip the balance between light and darkness. In the Gray Places is a dark fantasy about loyalty, hope, and the ongoing search for truth, which will reveal that the difference between good and evil is never black and white.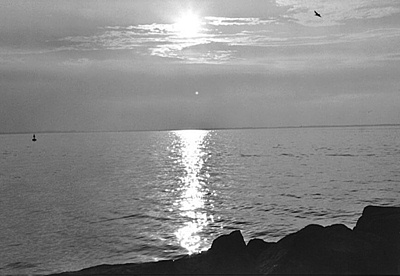 Chloe H.
In the Gray Places