Fighting over 'outcast girl'
August 20, 2012
Summary:
"Skylar Johnson will be coming to live with us for a few months"
That was the last thing Noah Gilbert had expected his mom to tell him and his older brother Lukas when she said she wanted to talk. Skylar goes to high school with both Noah and Lukas, but neither of them had ever acknowledged her existence, until now.

So when she was told she was going to live with two of the biggest rude obnoxious players in school due to a freak accident unknown to everyone else, she was not very pleased. Worrying about their social status and what their hot cheerleader girlfriends will think of the situation, both Noah and Lukas were also not too pleased to have one of the outcast freaks living with them either. But were they wrong about her?

After a few weeks of constant bitterness towards her, especially from Noah, soon enough both Noah and Lukas find themselves fighting for Skylar's attention, but will she give them the silent treatment and act as if they aren't there like they've done to her there whole high school lives. Noah is determined to not let Skylar go, and get her to open up to him, without Lukas getting in the way.

But is it too late for them to become friends, or possibly more?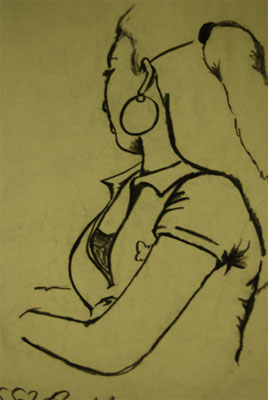 jodiemai
Fighting over 'outcast girl'