Is GnR Still Worth Seeing After Over "14 Years" of Waiting?
January 23, 2018
The famous 80's hair band Guns n' Roses was known for their amazingly melodic music that would move listeners. Their only downside was their horrible performance etiquette. Lead singer Axl Rose would never show up sober and would usually pass out after one song. After 20 years they pull themselves together to come up with new shows that have the crowd on their feet. With GnR's authentic sound, it was as if they never stopped touring. GnR's reunion tour lineup includes original players like Slash, Axl Rose, Duff McKagan and Dizzy Reed. On stage, they play and sound better than ever.
All these years later GnR is still sounding great. They come out with the original and authentic sound that gets the crowd moving and cheering. "Archive: Greg Kot reviews Guns N' Roses at Alpine Valley in 1991", gives a description of his experience at GnR's 1991 tour, Use Your Illusion. He explains that "when Rose sways from the hips and rocks his shoulders, he embodies those emotions. And his voice, a [devilish] rasp prone to startling leaps into falsetto, is this band's wickedest instrument" (Greg Kot). Axl Rose moves the whole crowd with the emotion in his voice. Even today the band members still have what it takes to get the crowd moving. The same article also talks about the 2017 concert and says, "opening with Reed's keyboards, it exploded into full-blown rock, then [McKagan's] bass rumbled to the top of the mix for a few bars, keyboards again built and receded, Slash unwound a long, [elegiac] solo and later another, before the song finally concluded" (Greg Kot). All these years later the music still sounds great. The original line up greatly contributes to why the music still sounds good.

The original line up consisted of talented musicians like vocalist Axl Rose, lead guitarist Slash, rhythm guitar Izzy Stradlin, bass player Duff McKagan, and drummer Steven Adler. These people have performed in many shows and created lots of inspirational music. Although the original lineup had talented players they didn't have the greatest reputation. "What do Guns N' Roses look like now? Slash, Axl Rose and the gang are getting back together", describes how they are after coming back all these years later and says, "With Axl still at the helm, the group attracted some criticism for being late to many live performances, whilst he has brought in a number of stars as part of a somewhat revolving line up" (Alistair McGeorge). So, the original band line up was always late to performances and developed a bad reputation. But, the new lineup is clearing up their names.

Unlike the original lineup, the new lineup cleaned up their act and stopped drinking. Their new band lineup includes some original and new members like Slash on guitar, Duff McKagan on bass, Axl Rose is vocals, Richard Fortus on guitar since '02, Frank Ferrer on drums since '06, Dizzy Reed on the piano since '90, and Melissa Reese is the synthesizer. The same article also explains that they had never stopped playing over the years; "After spending 12 years with the group, McKagan left in 1997, before joining former bandmates Slash and Matt Sorum in Velvet Revolver. He also had a brief spell in Jane's Addiction and performs as part of Duff McKagan's Loaded" (Alistair McGeorge). So, in their show, they're not playing for the first time in years. They're also sobering up for the shows. Dr. Phil reviewed Duff McKagan's autobiography on his show and they talked about how he used to drink a gallon of vodka a day. Then, in an attempt to quit, he would drink 10 bottles of wine a day and now he is completely clean. This greatly affected when they showed up in their older shows.

Originally, GnR was known for showing up late for their performances drunk, singing a song and passing out. Their crowd would wait for them for hours and they wouldn't come out. Jeff Nale compared their concerts from 1992, 2002 and 2016 in "2016 In Review: Welcoming Back Guns N' Roses After 20-Plus Years of Patience". The comparison explains that, "their mere presence feels like a relative miracle to many in the crowd who remember the riots in Montreal in '92, or Vancouver in '02 -- both of which were the result of the simple fact that Axl Rose, despite all the planning in the world, was not in attendance when expected. Back then, Axl's public persona was a sort of Eminem-Trump-Kanye West hybrid, and he appeared whenever he damn well pleased, which wasn't often" (Jeff Nale). Axl not showing up angered the crowds who paid to see them perform. People would get mad because they were getting ripped off by paying to hear one song. But, that changed when they started touring again.

Now, GnR has greatly cleaned up their act and has greatly improved the quality of their concerts. In the review "Archive: Greg Kot reviews Guns N' Roses at Alpine Valley in 1991", explains that the band is trying to fix its mistakes and according to Axl, "Rose referred only once to the band's recent troubles with drugs and drink: 'We've been working the last couple of years to get our (expletive) together ... so we could get it right.' Ironically, it was Rose who was hampered, if only slightly, by health problems on this night" (Greg Kot). The whole band is attempting to change and they are putting on full shows while they're sober. GnR's has greatly improved their quality of their shows.

All these years later, GnR is still going strong and is definitely worth seeing. Their sound is still in its prime because they never stopped playing and practicing. Since they kept some of their original lineup, they sound good and know how to put on a great show. Now, they have much better etiquette on stage and show up on time to play through a great selection of all their classic songs.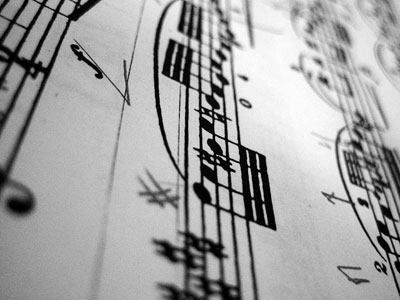 © Kimberly C., Houston, TX