Two New Ways to Eat Sushi Come to Evanston
April 30, 2017
Sushi is a go to dinner whenever I need a quick, tasty bite to eat. However, it can get boring if you have the same thing every time. As I was deciding what to have for dinner one night, I saw that a new poke restaurant had opened in Evanston. I remembered having amazing poke when I went to Hawaii, so I decided to try it as a new way of eating my beloved sushi.

I walked up to the door of Aloha Poke and expected a Hawaiian feel to wash over me. Maybe these were high expectations, but as soon as I walked in, I felt like I was in a hip, tropical sushi bar in Honolulu. As I waited in the lengthy (but fast) line, I watched the cooks expertly chop fresh fish and vegetables, make vibrant sauces, and arrange colorful bowls of poke in just the right way. I pondered over what to have in my own bowl. The a la carte style menu had every fish, topping, and sauce that I needed to build my perfect bowl. After much debate, I settled on unmarinated salmon and tuna with avocado, seaweed, ginger, and sesame oil all piled over a warm bed of brown rice. My bowl took just a few minutes to appear on the counter in the small restaurant, and I took my poke outside to eat in the small courtyard. I lifted the lid and the aroma of fresh fish wafted over me. As I took my first bite, the buttery softness of truly fresh salmon and tuna convinced me that Aloha was serious about its quality. I finished my 16 oz portion in no time, and it lived up to my Hawaiian-quality expectations.

The next day, I decided that I wanted to continue on my alternative sushi path and I tried a new addition to the Evanston restaurant scene, Sushi Burrito. This appropriately named sushi joint has healthy portioned fresh sushi burritos for a reasonable price. After ordering my salmon burrito in the busy storefront, I waited for my food in the pleasant atmosphere of the dining area. My burrito was strategically wrapped in enough seaweed and rice so that it wouldn't fall apart, but not too much as to overpower the flavor of the fresh fish and various veggies. I devoured half of my burrito before realizing that I was very full, and saved the second half for a delicious lunch the next day. Sushi Burrito was a perfect end to my sushi exploration.

After trying both of these alternative sushi options, I have learned that sushi doesn't have to come in a roll, and that it can satisfy your craving without breaking the bank. Aloha Poke and Sushi Burrito are mandatory tries, and with multiple locations around Chicago, that is an easy goal to accomplish.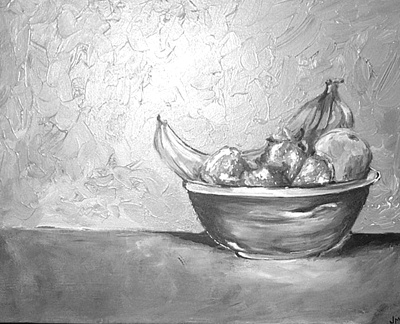 © Jennifer M., Vancouver, WA