To The Land Of Eden
November 21, 2012
After two and half hours traveling by Plane, we landed on the bright city of Colombo. When we arrived there at dawn, we enjoyed the upper view of beauty of street lamps. When we arrived in land, I was surprised to see the armed guards in the street. The first question, I asked my guide was,' Is still war going on this country?' He smiled and told me that all was now in the control of government. Despite his words I was really surprised to see police roaming everywhere.

We arrived in our hotel after half-an-hour travel in bus. We a group of twenty-five students was so curious about going to beach. Unfortunately, for next two days, there were heavy rain. Many students felt so bored to stay in hotel for whole day. On the third day, our guide took us to Talangama Wetlands. Because we had gone there after heavy rain, we enjoyed the cool climate and natural beauty of the lands.

Next day, our guide took us to Wolvendaal Church. I was so surprised to saw the huge church in that place. Later our local guide Mrs. Talakavirhini told us that it was established by Dutch in the year 1749. She talked to us very nicely and there I got a chance to meet local people. What surprised me most was, I watched all the people including girls are wearing fancy dresses. To be honest, I expected that the people would wear traditional dress only because many Sri Lanka people were Buddhist, but, What I thought was completely wrong. All the girls I saw were wearing Jean pants with T-shirts or leggings with short skirts. Culture and Fashion caught Sri Lanka too. Since I know Sinhalese, I talked with one girl who was in my age. She introduced her that her name is Echo. I laughed at hearing the name, and she became quite angry. But when I told her the meaning of the word 'Echo' in English, she too laughed with me. She talked with me so nicely and explained the wonders of church. We became good friends that evening and I promised to write to her.

Echo told me that the local people as well as some foreigners believe that the place where the Eden forest established was Colombo. In the Bible, the Eden forest was the first place, God created in the world for human beings. At first, I did not believe that, but I noted one interesting fact that the Colombo was surrounded by four oceans as if it was told in the Bible that the Eden was surrounded by four rivers.

When we returned to our hotel, we do not know that great surprise. The hotel we are staying was a Not a Vegetarian one. You will not believe that, If I told the menu for that lunch. Pork meat with noodles and pork meat with rice. When we informed that we are vegetarians, one attendant suggests to us we may have noodles with vegetable soup. Since we have no other choice we accepted.

For next two days, we traveled to several places including Mount Lavinia, some Buddhist temples and Colombo national museum.

After eight days of unforgettable tour in Sri Lanka our time to leave Sri Lanka is so near. Traveled to Sri-Lanka especially after the war is an important part of our life. Many of my friends feel so sad to leave the place of Eden. Again we planned to visit Talangama Wetlands. There, I met some local tribes, and they treated us fairly. They told us not to forget the place. But, What they told me at last was so surprising, 'If any one ask you about your experience in Sri Lanka, please tell your friends that Sri Lanka people are not arrogant and there is no more war here and we are inviting all foreigners to visit this wonderful land where we have lived since we born.'

And it is. I was so fortunate to realize that truth by experience.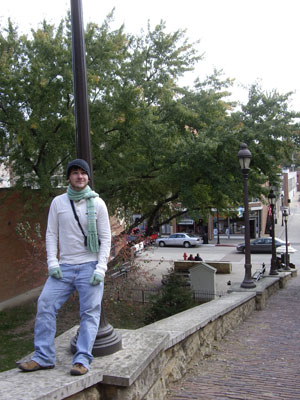 © Abby T., Princeton, IL