My Sweet Addiction
April 13, 2013
Swimming makes me feel powerful. There is something about the way the water feels as it runs over your skin. Something about the way your cap squeezes your head a little too tight. Something about the way you goggles fog up and distort you vision of the world. The burn of your muscles after a particularly hard practice, or when you coach gets the great idea that they are going to take a bunch of swimmers and make them run. It is the feeling of accomplishment after a race, and the early morning practices. It's about the ever present smell or chlorine and the fact that I work three jobs that center around swimming.

Swimming is my addiction, and it makes me feel powerful.

It helps that the people I hang out with are swimmers, though they are all at least a few years older than me. But I can't help but feel like part of a small community each time I walk on deck. We all share the need to consume more calories than necessary for a person with our BMI, and we all share the need to push ourselves to the point of being sick or to the point of extreme pain, all just to please ourselves, but I think we also do it to please our coach, we would just never let them know that.

Swimming is my obsession, and it makes me feel strong.

Our coaches too have put in their time. They have swum the T-30 and the 100 X 100, highlanders and the thousand for time, but still we complain and grumble and groan because we think we understand swimming better than them. Just because they have the right to drink Red Bull and we don't because it could show positive on a drug test doesn't mean they haven't done their time. They deserve that energy drink and we know it, still we choice to have a love hate relationship with them.

Swimming is their passion, and it makes them feel great.

As much as it is addicting, or it is an obsession or a passion, it is also just a sport, and it is hard to think of it that way, it feels more like a way of life. When something can consume your every thought and waking moment it becomes so much more than just a sport sometimes. It is hard to walk that fine line but we must. We must understand that we only get four years of college swimming and it will be some of the best years of our lives. We will make unforgettable friends, brutal enemies, and memories that we will carry in our hearts always. Because...

Swimming is my heat, and it makes me feel loved.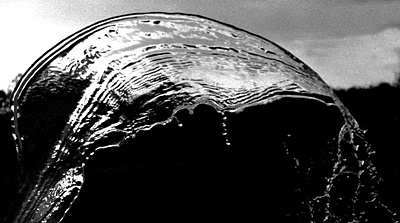 © Kellie S., New London, NH